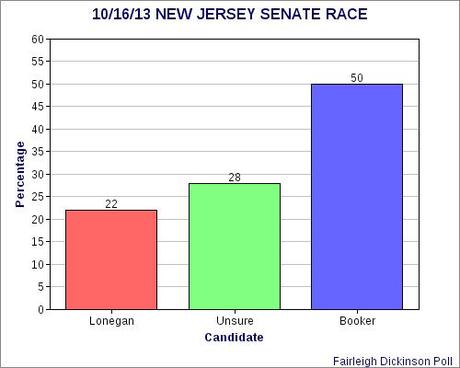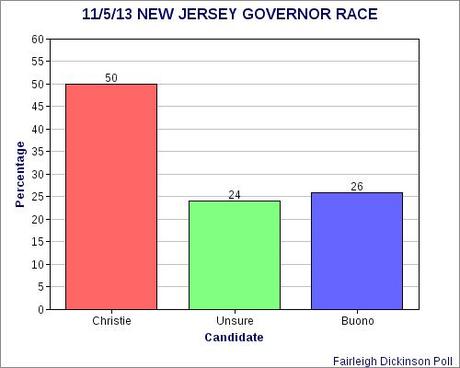 If the new Fairleigh Dickinson University Poll is correct (and I think it probably is), then both the senate and governor's races in New Jersey are not very competitive races. The poll was taken between August 21st and 27th of 700 registered voters -- and has a 3.7 point margin of error.
The election to determine the state's new senator will be held on October 16th. Currently, Democrat Cory Booker has a huge 28 point lead over his opponent, Republican Steve Lonegan. The right-wing Koch brothers are pouring a ton of money into this race, but it doesn't seem to be doing Lonegan any good at all.
And the November 5th governor's race is just about as lop-sided, with current Republican Governor Chris Christie holding a 26 point lead over his opponent, Democrat Barbara Buono. Christie seems to be well-liked in New Jersey, and has held a big lead since announcing he would seek re-election.
It looks like the New Jersey voters are ignoring party this year. They have two candidates they really like, one from each party, and that's who they are going to elect. The poll also asked the members of each party about their 2016 presidential preferences, and those results are shown in the charts below.