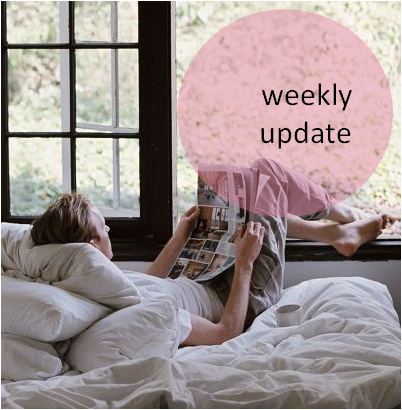 Hello friends,  I went hiking with a friend Sunday morning, and she commented that last year she was sitting on her patio, reading and enjoying a coffee the last week of March.  We are both waiting to enjoy our outdoor spaces; it's been a cold spring!
This photo lets me daydream of summer, opening windows to feel a light breeze, relaxing with a book, and the possibility of a nap.
Have you ever been so busy that you cannot focus? Let me clarify, I'm busy enjoying life and find that with work not taking up as much time, I'm not sitting in front of my laptop much these days. Instead I'm enjoying walks with neighbors, going out for dinner, decorating the house, planning my garden, day trips...
I logged almost 58 miles last week, on my fitbit.
I'm also taking an e-course for the next four weeks, am sad to admit that I missed the deadline on my first homework assignment (grr) but will finish today.
It's a small life, but a good one.
Let's talk books!
I finished Covet over the weekend, and am reading Train like a Mother (a running book mentioned last week).  This week I'm driving to Maryland for work and need to select an audiobook to listen to, do you have a recommendation?
I might listen to The Headmaster's Wife, which sounds creepy good! Have you read it?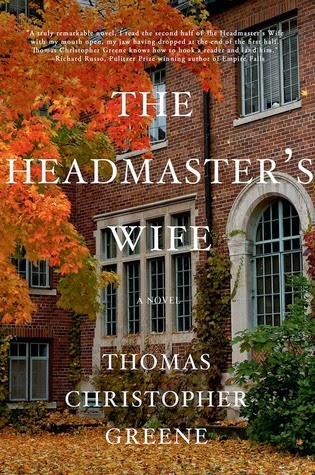 Synopsis: Inspired by a personal loss, Greene explores the way that tragedy and time assail one man's memories of his life and loves. Like his father before him, Arthur Winthrop is the Headmaster of Vermont's elite Lancaster School. It is the place he feels has given him his life, but is also the site of his undoing as events spiral out of his control. Found wandering naked in Central Park, he begins to tell his story to the police, but his memories collide into one another, and the true nature of things, a narrative of love, of marriage, of family and of a tragedy Arthur does not know how to address emerges. Luminous and atmospheric, bringing to life the tight-knit enclave of a quintessential New England boarding school, the novel is part mystery, part love story and an exploration of the ties of place and family. Beautifully written and compulsively readable, The Headmaster's Wife stands as a moving elegy to the power of love as an antidote to grief. :: ~ :: ~ :: ~ :: ~ :: ~ :: ~ :: ~ :: ~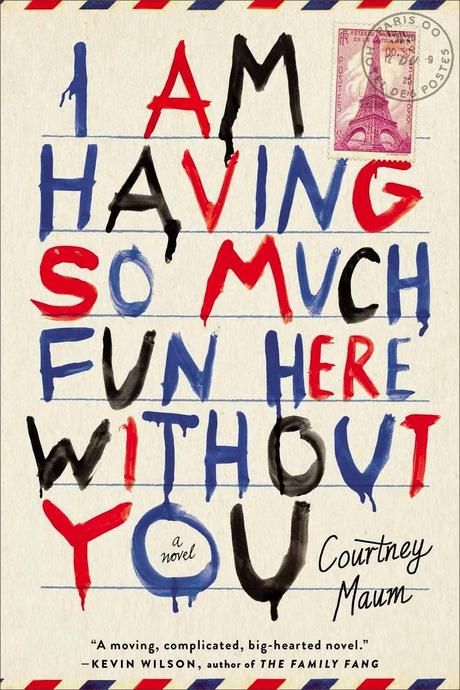 On my iPad: I haven't started reading this book yet but can't wait to read it, I am having so much Fun here without You.
Despite the success of his first solo show in Paris and the support of his brilliant French wife and young daughter, thirty-four-year-old British artist Richard Haddon is too busy mourning the loss of his American mistress to a famous cutlery designer to appreciate his fortune.
But after Richard discovers that a painting he originally made for his wife, Anne—when they were first married and deeply in love—has sold, it shocks him back to reality and he resolves to reinvest wholeheartedly in his family life . . . just in time for his wife to learn the extent of his affair. Rudderless and remorseful, Richard embarks on a series of misguided attempts to win Anne back while focusing his creative energy on a provocative art piece to prove that he's still the man she once loved.
What are you reading this week?