Title: You Will Know Me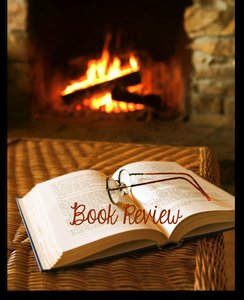 Author: Megan Abbott
ISBN: 9780316231077
No. of Pages: 352
Genre: Mystery
Origins: Mine. All mine.
Release Date: 26 July 2016
Synopsis:
"How far will you go to achieve a dream? That's the question a celebrated coach poses to Katie and Eric Knox after he sees their daughter Devon, a gymnastics prodigy and Olympic hopeful, compete. For the Knoxes there are no limits–until a violent death rocks their close-knit gymnastics community and everything they have worked so hard for is suddenly at risk.

As rumors swirl among the other parents, Katie tries frantically to hold her family together while also finding herself irresistibly drawn to the crime itself. What she uncovers–about her daughter's fears, her own marriage, and herself–forces Katie to consider whether there's any price she isn't willing to pay to achieve Devon's dream."
My Thoughts: Megan Abbott's latest novel about a young girl with Olympic-sized talent and the dreams to match immerses you into the world of competitive activities with stunning accuracy. In You Will Know Me, not only do does she show the total commitment involved in such activities, but she also shows just how crazy some parents get when it comes to their children's dreams. It is a chilling portrayal of wish fulfillment at its worst and the very definition of a novel that you cannot stop reading.
Told through Katie Knox's eyes, you see her struggles to balance her daughter's Olympic dreams – and the time and money associated with fulfilling those – with the needs of her other child. You see her insane schedule with forty-minute one-way commutes to the training center, chores, fundraisers, weekend-long competitions, school, and her own work-from-home business. Her husband is very present and shares equally in the burdens of transportation, training, homework, etc. It is a lifestyle most people would do everything to avoid but one which the Knoxes gladly accept given her daughter's dreams and potential. As the mother of a dancer, one who will never make it to a professional level but for whom dancing is her life right now, it is a lifestyle with which I am all too familiar.
However, behind the camaraderie and sense of community are serious divides that sharpen when the unthinkable happens to the gym. Suddenly, the rumors become more vicious and pointed, and the parents' cutthroat nature rises to the surface. This is the point where the novel truly takes off into the spectacular. Ms. Abbott shows that gymnastics parents are just like dance parents. They may cheer for the other team members and wish each other well, but at the end of the day, they are searching for any method possible for their daughters to get an edge over the other girls.
The murder mystery is equally fascinating. Ms. Abbott releases clues slowly and with such precision that the answer alludes you until the moment Katie realizes the truth. The drama behind the death, the gym politics involved, and what it reveals about those involved are a great reminder that love does not make the world go round  as much as we would like.
You Will Know Me is an all-around fantastic mystery with an intimate behind-the-scenes look at Olympic hopefuls and what they put themselves through to get to that magic event. The characters are well-developed, and the details are exacting and vibrant. Ms. Abbott places you into the very heart of the gymnastics world with all of its highs and lows and reminds you that behind every successful athlete is a parent or guardian who would do anything to make sure his/her child succeeds.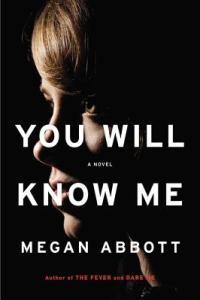 BOTTOM LINE: I absolutely adored this one. Devoured it in a day.












Related Stories
Book Review – Island of Glass by Nora Roberts