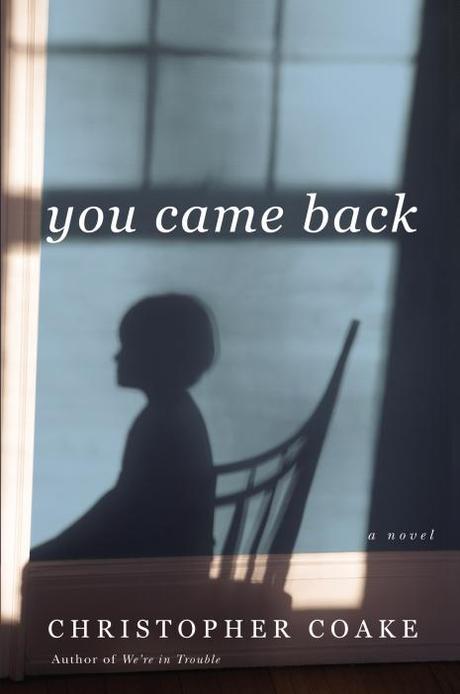 Title: You Came Back
Author: Christopher Coake
Series: N/A
Publisher: Grand Central Publishing
Publish Date: 6/12/2012
Genre: Adult Literary
Pages: 416
Source: Purchased Online
Buy the Book: You Came Back">">

SUMMARY: Thirty-something midwesterner Mark Fife believes he has successfully moved past the accidental death of his young son Brendan, as well as his subsequent divorce from his college sweetheart Chloe. He's successful, he's in love again, and he believes he's mastered his own memories.
But then he is contacted by a strange woman who tells him not only that she owns his old house, but that she believes it to be haunted by Brendan's ghost. Will Mark–who does not believe in ghosts–come to accept the mounting evidence that Brendan's is real? Will his engagement to his new love Allison be threatened by the reappearance in Mark's life of Chloe–who does believe? If the ghost is real, what can these two wounded parents do to help their son?
YOU CAME BACK examines the beauty and danger of belief in all its forms–not only belief in the supernatural, but in the love that binds parents and children, husbands and wives. (Via Amazon)
Brian's Review: Christopher Coake's spellbinding debut novel You Came Back is presented as a ghost story, but really, over the course of over 400 pages, becomes a whole lot more. I first discovered Coake's work a few months ago when I read his debut collection of short stories – We're in Trouble – which are haunting and engrossing, and worth a read as well. His stories often deal with dark themes, with traces of the horror genre, and flawed characters who may not come out of their circumstances for the better.
But as much as I liked his collection of short stories, I enjoyed You Came Back even more. I've been a sucker for stories about ghosts ever since my Goosebumps obsession back in the third grade, and I feel like it's super rare these days to find a well structured ghost story actually written seriously, with contemplation, for adult readers. Coake is not trying just to spook the reader with this book (although there are a few eerie passages that kept me with my night light on for a few nights-no joke!). What he does instead is examine the way people deal with grief and how they're susceptible to opening old wounds when a door of their history unexpectedly opens again.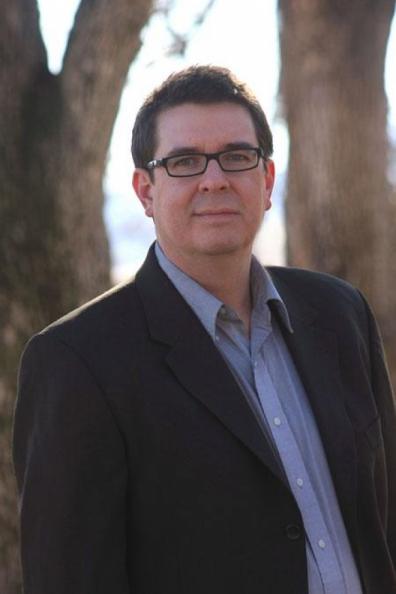 Author Christopher Coake
I loved the slow, thoughtful way that You Came Back plays out. The main character Mark Fife has dealt with a parent's worst nightmare-the unexpected and inexplicable loss of his seven year old son Brendan in a staircase accident. The incident ruined his marriage and sent him into a spiral of depression. But years later he's finally moved on and is in a healthy relationship with a new woman. When a total stranger approaches him at a coffeshop, however, and tells him his son's ghost is calling out for him in his old house, Mark is obviously distraught. He's an atheist, a realist, doesn't believe in ghosts, has never even considered the idea of ghosts-but suddenly has to contend with the possibility that his son has, in some unexplainable way, truly come back.
Many authors could have taken this set-up in so many predictable ways, but Coake peels away the layers of this unthinkable situations and these flawed characters in ways you won't expect. While she isn't in a lot of the beginning of the book, Mark's ex-wife Chloe becomes a major player in the increasingly tension-filled second half, and is one of the most fascinating tragic characters in the story. Even in the last fifty pages I had no idea where Coake was taking me, and I was genuinely surprised by how the story resolved itself. This is not an easy read. Coake gets into some very sad, raw emotional territory. If I was older and had a son around Brendan's age, I think I might have broken down in a few of these chapters. It's the kind of novel that hits you in the gut from the get-go and never pulls away.
Don't miss You Came Back. It's one of my favorite books of the year.