Title: The Summer That Melted Everything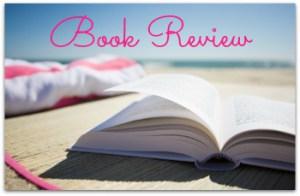 Author: Tiffancy McDaniel
ISBN: 9781250078063
No. of Pages: 320
Genre: Literary Fiction
Origins: St. Martin's Press
Release Date: 26 July 2016
Synopsis:
"Fielding Bliss has never forgotten the summer of 1984: the year a heat wave scorched Breathed, Ohio. The year he became friends with the devil.

Sal seems to appear out of nowhere – a bruised and tattered thirteen-year-old boy claiming to be the devil himself answering an invitation. Fielding Bliss, the son of a local prosecutor, brings him home where he's welcomed into the Bliss family, assuming he's a runaway from a nearby farm town.

When word spreads that the devil has come to Breathed, not everyone is happy to welcome this self-proclaimed fallen angel. Murmurs follow him and tensions rise, along with the temperature as an unbearable heat wave rolls into town right along with him. As strange accidents start to occur, riled by the feverish heat, some in the town start to believe that Sal is exactly who he claims to be. While the Bliss family wrestle with their own personal demons, a fanatic drives the town to the brink of a catastrophe that will change this sleepy Ohio backwater forever."
My Thoughts: The Summer That Melted Everything
is one of those novels that keeps your interest while reading but loses all sense of urgency if you are not. This does not mean that it is a bad novel or has nothing important to say. In fact, its message is quite powerful. However, the details of the plot become fuzzy rather quickly even while the message remains clear.
The premise itself is quite interesting. Fielding Bliss' father puts an ad in the local paper inviting the devil to come. A few days later, Sal shows up in Breathed, Ohio, and things start to get interesting. Sadly, this is not a novel about the paranormal, and the strange accidents are just that no matter how much the townspeople may wish otherwise. With this in mind, The Summer That Melted Everything
 is as much a lesson on the power of suggestion and the hidden biases that live inside all of us as it is a story about a devil and one impossibly hot summer.
Once you realize that there is nothing devilish about Sal, the story becomes rather heavy-handed in its themes. Ideas about redemption, racism, sexual preference bias, guilt and innocence, and everything in-between are not subtly woven into the narrative but come barreling at you with all the stealth of an elephant. It is as if what the characters are actually doing are not as important as the lessons you, as the reader, are to derive from those characters and their failings – of which there are just so many. This only serves to dilute the messages rather than support them.
The Summer That Melted Everything
 is guilty of trying too hard to be all the things and to include all of today's hottest topics. Had Ms. McDaniel limited her story to one or two pertinent issues and took the time to develop them, this would have given those issues that much more emphasis and the story more staying power. Instead, we have a multitude of topics being thrown at you along with a fairly large cast of characters in a relatively short novel. This does not allow for adequate development of either plot or person. Thus, while it discusses some extremely timely issues and does so in ways that will chill you, it is not a novel that will stick with you for very long, which is ideal in a summer beachy read but not when the topics are as serious as they are in the story.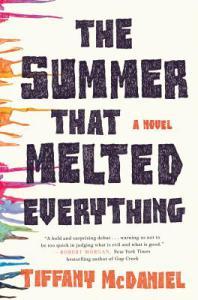 BOTTOM LINE: Chilling and tragic but there are other novels I've read this summer that are the same way that I enjoyed more.