Title: The Shadow Year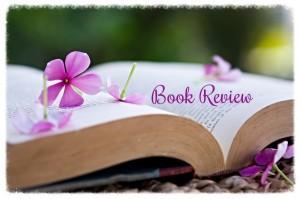 Author: Hannah Richell
ISBN: 9781455554331
No. of Pages: 400
Genre: Fiction
Origins: Grand Central Publishing; She Reads Book Club
Release Date: 6 May 2014
Bottom Line: Touching and yet suspenseful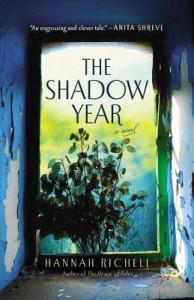 Synopsis:
"Still grieving the death of her prematurely delivered infant, Lila finds a welcome distraction in renovating a country house she's recently inherited. Surrounded by blueprints and plaster dust, though, she finds herself drawn into the story of a group of idealistic university grads from thirty years before, who'd thrown off the shackles of bourgeois city life to claim the cottage and rely only on each other on the land. But utopia-building can be fraught with unexpected peril, and when the fate of the group is left eerily unclear, Lila turns her attention to untangling a web of secrets to uncover the shocking truth of what happened that fateful year, in order to come to terms with her own loss and build a new future for herself."
Thoughts:  With so much of the narrative occurring in a remote northern area of the United Kingdom, the challenge for Ms. Richell comes in providing detailed descriptions of the setting without getting bogged down into minute details or without distracting from the main drama. To say she succeeds in this balancing act is an understatement. Her descriptions are evocative and beautiful but never take center stage to the story unfolding among the cottage's inhabitants, past and present. Readers will wonder just where one can find a similar lake in the Peak District and hope that such a country house is truly available for weekend rentals because she makes the area and the idea of a remote country getaway so appealing.
The rest of the writing within The Shadow Year is equally gorgeous. Ms. Richell understands the delicate nature of letting secrets unfold naturally but still providing enough hints to maintain a reader's interest. Her prologue is particularly effective in this manner, as it indicates something that is to come but does not give enough detail to spoil the final reveal. Her characters are marvelously flawed, making them empathetic. She also effectively employs the much-maligned dual narrator/dual time period shift to not only bridge the gaps between past and present but to also ratchet up the tension within the story. In fact, one time period could not exist without the other because readers would not care as much about Kat or Lila without their intertwining stories.
The Shadow Year is an enchanting story about ideals and loss, moving on and growing up, and responsibility. In Lila, readers have a profoundly sympathetic character suffering from the worst sort of loss and struggling to find her way forward after it. Kat is a sharper, more divisive character that antagonizes readers with her contradictory unrequited obsession and no-nonsense approach to life, but her story is the main area of suspense and drama. Regardless of how one feels about them though, both ladies are equally impressive for differing reasons and will appeal to a myriad of readers. Their stories are dramatic and emotional, and the ending is ultimately satisfying. Combined with the luscious setting and a supporting cast that is charming as well as infuriatingly real, The Shadow Year is an impressive bit of fiction.