Title: The Immortal Throne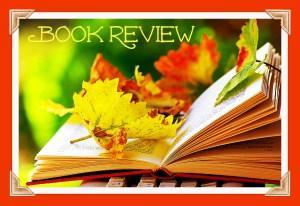 Author: Bree Despain
ISBN: 9781512405835
No. of Pages: 344
Genre: Young Adult; Fantasy
Origins: Carolrhoda Lab
Release Date: 1 October 2016
Synopsis:
"Daphne Raines knew it was risky to enter the underworld to save the love of her life, Haden, who had sacrificed his own honor as an Underlord for her sake. But she could never have predicted that she'd end up betrothed to Haden's conniving half-brother, Garrick, new King of the Underrealm—and bound to his dark world.

Even worse, Haden is banished to the mortal realm, and has just days to live as poison takes over his body and mind. Only Daphne's kiss can save him, but how can she escape Garrick and reach Haden in time? Surprises lurk around every corner in the final chapter of this epic romance story, as Haden and Daphne fight to fulfill their destinies. "
My Thoughts: At the end of The Immortal Throne
, Ms. Despain has a note that mentions how, thanks to the closing of her publishing house, the final section of Daphne and Haden's story may have never been published. I am so thankful for Carolrhoda Lab for picking up the series and allowing the fans to find out what happens. To never find out would have been a tragedy because their story is so much fun.
The Immortal Throne picks up right where the previous book ended. While Ms. Despain does try to connect the two by providing some of the backstory, there is no doubt that this is the continuation of a series with the assumption that the reader has read the first two books. All of the characters from the first two novels are here with minimal reintroduction. The book starts with the action already in progress, further taxing a reader's memory as they must recall all that happened up to this point. Granted, nothing about the story is very convoluted, but for those who may not have read the previous two books recently before starting the finale, it can be a bit overwhelming at first.
Thankfully, that is really the only issue you will find with the book. Haden and Daphne are just as cute a couple as ever. The story ends with a satisfying and intriguing conclusion that will please the romantics and cause imaginations to run wild. Ms. Despain does a tremendous job utilizing Greek mythology as the basis for her story all the while adding her own spin to create something fresh and exciting. For younger readers, it provides a great introduction to Greek mythology without getting into the weeds. The Immortal Throne is not the most intellectually stimulating ever, but it is a satisfying and creative story that entertains.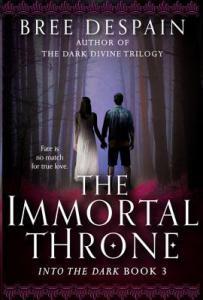 BOTTOM LINE: A great ending to a fun series.












Related Stories
Book Review – The Cabin by Natasha Preston