Top That Publishing have sent me two books from their newly launched The Froobles Series: Tessa Tomato and Cory Cucumber. The characters are based on vegetables and fruits which make them look lovely. Recently, these books have been a great favorite with both kids. While my almost 2 year old enjoys looking at the pictures, my almost 5 year old tries  to read them. The text is simple enough for young readers.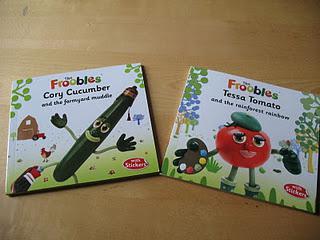 Both stories are fun and they  give a message at the end. Now, I have to admit, personally  I am not a great fan of children's books that tries to give a message to the child directly but my daughter has been enjoying the books and that is what matters I suppose.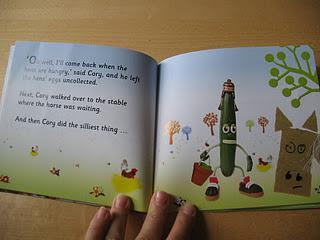 At the end of the books, there is a sticker sheet which is always popular with children.
The books are also small sized, thus great to pop in the bag for out and about.
There are 12 books in the series and The Froobles will be available as an interactive application on iTunes Apple Store from November.


Disclaimer: Top That Publishing kindly sent me these books for review purposes. As always, this review reflects my true and honest opinion about the books.