Title: The Fireman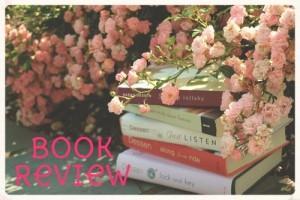 Author: Joe Hill
ISBN: 9780062200631
No. of Pages: 768
Genre: Horror
Origins: William Morrow
Release Date: 17 May 2016
Synopsis:
"No one knows exactly when it began or where it originated. A terrifying new plague is spreading like wildfire across the country, striking cities one by one: Boston, Detroit, Seattle. The doctors call it Draco Incendia Trychophyton. To everyone else it's Dragonscale, a highly contagious, deadly spore that marks its hosts with beautiful black and gold marks across their bodies—before causing them to burst into flames. Millions are infected; blazes erupt everywhere. There is no antidote. No one is safe.

Harper Grayson, a compassionate, dedicated nurse as pragmatic as Mary Poppins, treated hundreds of infected patients before her hospital burned to the ground. Now she's discovered the telltale gold-flecked marks on her skin. When the outbreak first began, she and her husband, Jakob, had made a pact: they would take matters into their own hands if they became infected. To Jakob's dismay, Harper wants to live—at least until the fetus she is carrying comes to term. At the hospital, she witnessed infected mothers give birth to healthy babies and believes hers will be fine too. . . if she can live long enough to deliver the child.

Convinced that his do-gooding wife has made him sick, Jakob becomes unhinged, and eventually abandons her as their placid New England community collapses in terror. The chaos gives rise to ruthless Cremation Squads—armed, self-appointed posses roaming the streets and woods to exterminate those who they believe carry the spore. But Harper isn't as alone as she fears: a mysterious and compelling stranger she briefly met at the hospital, a man in a dirty yellow fire fighter's jacket, carrying a hooked iron bar, straddles the abyss between insanity and death. Known as The Fireman, he strolls the ruins of New Hampshire, a madman afflicted with Dragonscale who has learned to control the fire within himself, using it as a shield to protect the hunted . . . and as a weapon to avenge the wronged.

In the desperate season to come, as the world burns out of control, Harper must learn the Fireman's secrets before her life—and that of her unborn child—goes up in smoke."
My Thoughts: Humans are doomed. At least that is if Joe Hill's imagination has anything to do with it. The portrayal of humanity in a crisis he puts forth in his latest novel is bleak. In his world, humans do not react well to the thought of becoming infected with Dragonscale and will take drastic, brutal measures to ensure their safety. The Fireman's tactics are equally violent because this world is one where passive resistance has absolute no impact. This more than anything is the reason why The Fireman is a horror novel.
Actually, that is the only reason why I would classify The Fireman as a horror novel. The story itself is not scary in the traditional sense of the word; it is psychologically suspenseful with horrifying scenes. The horror lies in the violence people do to one another and the rapidity at which they resort to said violence. One day, they are rational, compassionate human beings, and the next day they are vigilantes looking to perform cruel punishments on the infected. There is gore, but that is to be expected when discussing a disease that causes spontaneous combustion. In all, this is a novel that should have greater appeal to people specifically because it does not involve things that go bump in the night or psychopaths hiding in the shadows.
Another thing that helps ease some of the horror connotations is Harper herself. The title of the novel is The Fireman but the story is really Harper's. You see everything through her eyes; from the beginnings of the crisis until the very last page, you are with her as she fights for her life and the life of her baby's. The Fireman is an important character who helps Harper find her inner fierceness, but the story is hers.
To that end, Mary Poppins is not just her favorite movie, it is her entire way of life. She sings songs from the movie. She uses phrases from the movie. Almost every reference she makes is to Mary Poppins or some other Disney live-action movie from the 1960s and 1970s. Harper would prefer life were a Disney movie, but that does not stop her from having a very pragmatic approach to the current hellish scenarios she now faces. In fact, this dichotomy between Harper's Mary Poppins' references – almost constant – against the very harsh truth about life with Dragonscale is highly amusing. You cannot help but love Harper because she is so optimistic and practical, even when things look their bleakest, and her tendency to spout off a Mary catchphrase in times of trouble helps defuse some of the tension.
Mr. Hill's writing is almost hypnotic in scope. It is a testament to his writing that he makes you want to catch Dragonscale. The descriptions of the marks are so gorgeous and the side effects of learning how to live with it so rapturous that there does not seem to be a downside to the disease. Mr. Hill uses this envy to create sympathy and further differentiate between the villains and the innocent.
With his recent novels, Joe Hill seems to be distancing himself from his father and writing stories that are more intense than scary. While he includes fanciful elements, his evils seem more psychological than supernatural. The Fireman is no different as it posits victimology over everything else. To me, this makes for a much more intriguing novel, while Harper's Mary Poppins obsession adds a layer of entertainment. Because of this, The Fireman is going to be one hot ticket this spring and summer.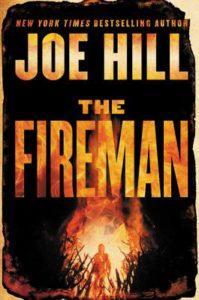 BOTTOM LINE: I thoroughly enjoyed this one. Harper is absolutely charming, and the world Hill envisions is chilling.