Title: The Bourbon Thief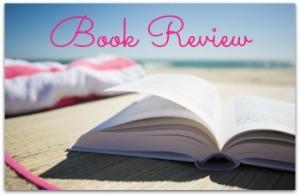 Author: Tiffany Reisz
ISBN: 9780778319429
No. of Pages: 384
Genre: Contemporary Fiction
Origins: MIRA
Release Date: 28 June 2016
Synopsis:
"When Cooper McQueen wakes up from a night with a beautiful stranger, it's to discover he's been robbed. The only item stolen—a million-dollar bottle of bourbon. The thief, a mysterious woman named Paris, claims the bottle is rightfully hers. After all, the label itself says it's property of the Maddox family who owned and operated the Red Thread Bourbon distillery since the last days of the Civil War, until the company went out of business for reasons no one knows… No one except Paris.

In the small hours of a Louisville morning, Paris unspools the lurid tale of Tamara Maddox, heiress to the distillery that became an empire. Theirs is a legacy of wealth and power, but also of lies, secrets and sins of omission. Why Paris wants the bottle of Red Thread remains a secret until the truth of her identity is at last revealed, and the century-old vengeance Tamara vowed against her family can finally be completed."
My Thoughts: Bourbon, money, and mystery – The Bourbon Thief
has it all. It also has sex. Lots and lots of sex. Gratuitous sex. Violent sex. Illicit sex. Taboo sex. I actually had to look back at my copy to see if I misread how the publisher is classifying it; it reads like erotica instead of women's fiction. Nope. It clearly states women's fiction. Interesting.
Actually, all that sex would be fine if it enhanced the story. Instead, we have interruptions in the narrative just so characters can have sex. It does not add to the mystery. We do not learn more about Tamara or Paris. We learn nothing about Cooper. These scenes are just there as filler. Thus, after the third and fourth time, it becomes distracting and annoying rather than enjoyable.
The story that Paris has to tell, however, is enjoyable. Tamara Maddox may have been born with a silver spoon in her mouth, but on one fateful night, she learns that all that privilege comes with baggage. What follows is what can only be described as one of the most insane, delicious, and totally scandalous stories; it reads like a Kentucky version of some prime time soap opera, a la Dallas. To say any more would be to ruin the fun of watching the story unfold. Be warned though. Ms. Reisz has a reputation of pushing boundaries. Suffice it to say that there are certain boundaries not only pushed in The Bourbon Thief
 but completely decimated. Some of the subject matter may be disturbing to readers.
The Bourbon Thief
 is one of those sexy and quick reads that people define as beach reads. However, the story itself is quite dark and disturbing as it explores the depravity of human nature when money and power are involved. Still, Ms. Reisz knows how to weave a story, and the whole thing has a sensuality to it that is thoroughly enjoyable. Take away some of the gratuitous sex, and you have an entertaining story of revenge and power that has a powerful ending. There are most definitely worse things to read this summer.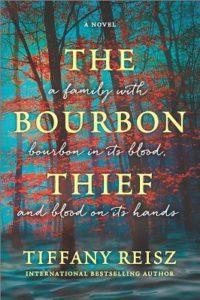 BOTTOM LINE: I did not think it would go where it did, and I can't say I agree with it. However, aside from that and some of the purely unnecessary sex scenes, I had way too much fun reading it.