Hey! I hope you are doing great. So, how is winter treating you? I love reading books and I have mentioned this so many times. So, I just finished reading The Big Switch: It's never too late in Kindle form. Let's start with a few details about the book:
You might like: Book Review: The Perils of Being Moderately Famous
Book Review: The Big Switch: It's never too late
Author: John Thomas

Format: Kindle Edition

File Size: 2196.0 KB

Print Length: 239 pages

Language: English
Source: 
Review copy by BlogAdda Team
Pic. credit: Feature image Source
You might like: Book Review: Everyone Has a Story by Author Savi Sharma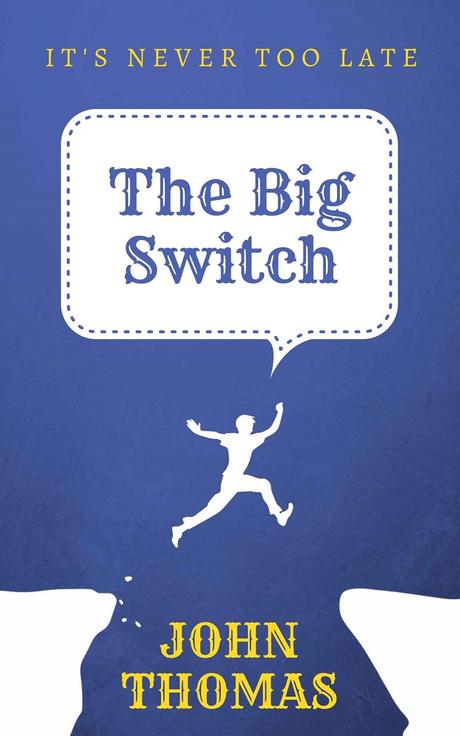 The Big Switch: It's never too late
Book Summary: The Big Switch: It's never too late
What does a 24-year-old man want in life?
Love?
A decent job?
Keith has both. He is a software engineer at a reputable company and has a girlfriend whom he loves a lot. Yet, there is something missing in his life. He is not even close to being happy. Only after losing his girlfriend, he realizes what the reason for his unhappiness is
He realizes that he is caught up in the wrong career. With time running out, he knows that he must switch to a new career — one that makes him happy. But, is 24 too late to do that? Is he making a mistake? Find out as Keith follows his heart in pursuit of an impossible-looking dream.
You might like: Review: How an iPhone made me the Youngest Billionaire
Book Review: The Big Switch: It's never too late
A fictional tale that dwells with motivation, love, career and relationships. This book wonderfully brings out the struggle of today's youth working for companies, offices and so on…, but inside them is a feeling to do something that satisfy, fulfill them which their jobs are not really providing.
And I must say that it's similar to my story too. I am in my twenties & I too can relate to it. It's the story of most of the people out their in this Era. So, the story starts with the selection of Keith (the protagonist of the story) for H&G company at Mumbai.
The work culture at his office becomes unbearable at a stage where he realizes that he is not enjoying his job anymore but acting like a slave to his stupid manager, and other people whom he always find wasting their time over everything but not work.
You might like: Book Review | Harappa- Curse of the Blood River
Also, his girlfriend Maya leaves him at a stage of his career when he is completely lost. Not his work life; not his love life; not his personal life making sense to him anymore at this stage in his life.
Then Kyra enters to his life and his life takes a big turn. Unlike Maya she is the one who supports him throughout his ups and downs in the career and personal life. Also, a part of Keith that knows his own thing and working towards it is inspiring.
Deciding to leave money and to pursue passion is not an easy task when you have got to serve your family and have no other choice, but Keith does every bit that he could despite of every single problem he goes through. But, when he realizes that he is 24 and questions himself many times before it's too late to do anything he thought of doing. "Is he making a mistake?" he thinks.
You might like: Book Review: Second Chance by Dr. Sandeep Jatwa
It's when he is introduced a very important character of the book and is driven by his experiences and he gets motivated enough to call it A BIG SWITCH in his career. It's when his life becomes more of him and he enjoys every bit of it no matter how hard the circumstances are. He keeps on moving.
Basically, this book is a nice read that keeps you engaged and gripped throughout. So, I only wish the other characters could do a little better and had a little depth in their roles into the story. Overall, a good book!
Also, Keith's attitude & mindset to do something that satisfies him are the best part of the novel and also the driving force as per my perception of the book. Knowing one's true potential is important and it's only then one could make that big switch. It's the self-realization that keeps Keith motivated & he has the grit which becomes his tool for success.
You might like: Review: How an iPhone made me the Youngest Billionaire
Buy the book Here:
Do I recommend?
Yes! I recommend this book to everyone out there. You will thoroughly enjoy reading it.
Rating:
4.7/5
"This review is a part of the biggest Book Review  Program for Indian Bloggers. So, Participate now to get free books!"
So, I hope the book reviews or the book recommendations on the blog are helpful for you guys. Also, I shall be sharing more. So, stay tuned for that!
Have you read "The Big Switch: It's never too late" ? If yes, then Please let me know in the comments.
Also, please share the post if you like it by clicking the social media sharing buttons down below