Title: Scythe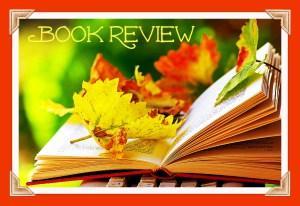 Author: Neal Shusterman
ISBN: 9781442472426
No. of Pages: 400
Genre: Science Fiction
Origins: Simon & Schuster Books for Young Readers
Release Date: 22 November 2016
Synopsis:
"A world with no hunger, no disease, no war, no misery: humanity has conquered all those things, and has even conquered death. Now Scythes are the only ones who can end life—and they are commanded to do so, in order to keep the size of the population under control.

Citra and Rowan are chosen to apprentice to a scythe—a role that neither wants. These teens must master the 'art' of taking life, knowing that the consequence of failure could mean losing their own.

Scythe is the first novel of a thrilling new series by National Book Award–winning author Neal Shusterman in which Citra and Rowan learn that a perfect world comes only with a heavy price."
My Thoughts: Death. It is the one thing that is a guarantee in this life of ours. Everyone faces it and must come to gripes with it. Some welcome it; some fear it. Millions of dollars are spent every year in finding ways to prolong that moment when death comes for us all.
In Scythe
, death is no longer a concern. What is even more interesting is the reason why. Unlike every other story in which computers become sentient and destroy humanity, computers in Scythe have become sentient but opt to help monitor and regulate humanity. The Thundercloud, the futuristic version of the Internet, optimizes the Earth's resources to allow every human and beast on the planet to meet basic needs and provide sufficient material wealth to want for nothing. The Thundercloud has solved the one mystery that plagued humanity for all time – death. Enter the Scythes.
While the rest of the world falls under the Thundercloud's domain, Scythes remain an entity unto themselves. With the knowledge that even the omniscience of the Thundercloud cannot manage finite resources with an ever-expanding population, the Scythes were created to bridge the gap between population and resources. Their sole purpose is to maintain population control. There are few rules they must follow and fewer authorities who can question their actions. The reader enters this world just as Citra and Rowan make their first acquaintance with a Scythe, meetings which will change their lives forever.
Mr. Shusterman does an excellent job building his world for readers. In many ways, his world is an idyll. After all, the medical community exists to try to prolong life, and governments exist to monitor the distribution of finite resources to the best of their ability. Plus, the changes of ever becoming one of a Scythe's chosen are dramatically small. Constant health, all basic needs fulfilled, free education, an equal distribution of wealth all within a society that continues to thrive – it sounds just about perfect.
However, Scythe is about showing the cracks in the facade rather than reiterating the status quo. Between Citra and Rowan, they discover that with unlimited power comes corruption. Lofty ideal crumble, and egos grapple for footholds over others. They are thrust into this unfamiliar world that they never wanted and must find a way to come out of their apprenticeship with their humanity and their ideals intact. This proves to be more of a challenge than they ever thought possible.
Citra and Rowan are great characters to watch as they transform into killers. They are well-developed and believable as they struggle with different aspects of their training. You root for them to succeed and yet cringe as they step further into their roles. Another fascinating aspect of their story is the different approaches to the Scythe's role various Scythes have. Some use statistics to select their victims. Others look for a certain antipathy in the eyes. It is a sacred role, and yet the beliefs behind that sanctity differ for each person. With this, Mr. Shusterman forces readers to look inward at themselves, to consider how they would go about performing the duties of this sacred role. It is an uncomfortable introspection but necessary to understand all that Citra and Rowan face.
Scythe is an excellent entry into the science fiction genre and more than holds its own among the best of the best. With its lessons on morality and mortality as well as its excellent character development, action-packed story, and fascinating world-building, it is a story that will bring some much-needed escape and excitement as well as a perfect opportunity for reflection this holiday season.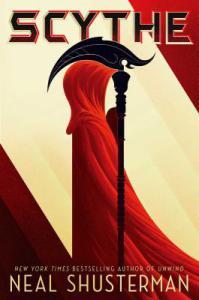 BOTTOM LINE: An intense and awesome series opener.












Related Stories
Book Review – The Diabolic by S. J. Kincaid
Book Review – Swing Time by Zadie Smith
Book Review – Blood Red Snow White by Marcus Sedgwick