Long time no book review. Since school has ended, I've had a lot more time for reading, A LOT more time and so my friend shoved this book at me. I stopped everything for it, so here we go.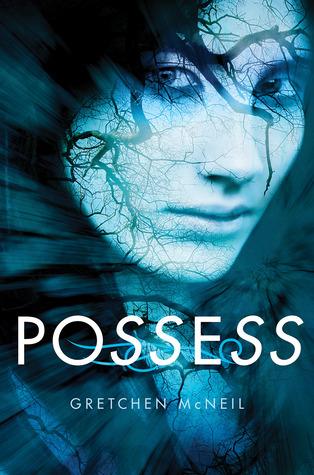 Possess 
By Gretchen McNeil
Date Released: August 23, 2011 By Balzer & Bray
Page Numbers: 379 Pages
Format: Hardback
Source: My Best Friend
Cover Love: I need to stop judging a book by its cover, it doesn't help me at all. I don't think this cover really tells what the book is about AT ALL. And it throws you off a bit.
Summary: 
Rule #1: Do not show fear.
Rule #2: Do not show pity.
Rule #3: Do not engage.Rule #4: Do not let your guard down.Rule #5: They lie.
Fifteen-year-old Bridget Liu just wants to be left alone: by her mom, by the cute son of a local police sergeant, and by the eerie voices she can suddenly and inexplicably hear. Unfortunately for Bridget, it turns out the voices are demons – and Bridget has the rare ability to banish them back to whatever hell they came from.
Terrified to tell people about her new power, Bridget confides in a local priest who enlists her help in increasingly dangerous cases of demonic possession. But just as she is starting to come to terms with her new power, Bridget receives a startling message from one of the demons. Now Bridget must unlock the secret to the demons' plan before someone close to her winds up dead – or worse, the human vessel of a demon king.
My Thoughts: Gretchen McNeil is a goddess. I kid you not, if you are an avid fan of horror like little ole me, you will LOVE her books. I read her second book, Ten, a while ago and LOOOOVEEEDD it. LOVED IT. LOVED IT. And so when my bookish friend decided to shove this book in my face, I was a little iffy about it because of the cover. I mean if I had a quarter for every book with a close up of a face, I think my apartment would be flooded with quarters. And so, after getting over my anger of the cover, I notice the name:
Gretchen McNeil?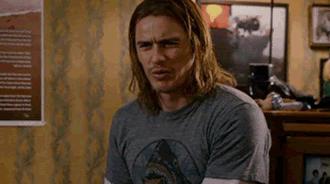 Gretchen McNeil...?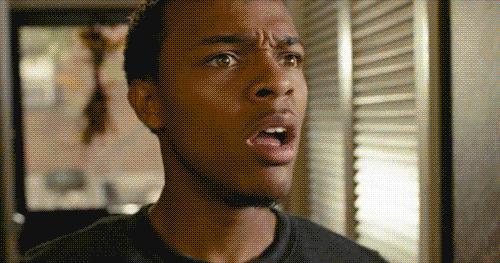 OMG. I love her. So as I am TEARING through the pages of this book, I am taking it all in. I'm loving it, I'm loving it and then BAM! 
So.Many.Surprises.
I can't take all this in. But anyways,I love Bridget, our main character, her voice is fantastic and it's not even told in first person. I love the way everything is told, its like painting a movie in my head. Like a horror movie in my head and you guys know I love my horror. This book is like Buffy the Vampire Slayer with a little bit of Paranormal Activity without the shitty effects and crappy story line of the Paranormal Activity. It was creepy, it was thrilling, and it kept me on the edge of my seat at times. Especially her gay best friend, Hector, he had be laughing like a horse. Matt, I pictured him as this cute, adorable, boy, like..I need him in my life. In my real life. Like now.
The research put into this book was also fantastic. You can tell because of all these facts and names and historical crap in this book, it was a little bit hard to understand, but in the end, I got it. 
Like a light bulb in my head. And I know, this is a standalone book, but I wanted more. I needed more. I'm going to miss Bridget and Matt and Alexa and Hector. 
Everything was resolved, but I need more.
So great book, I need you to go out, go out and read this book.