Book Review of Milan (A Wedding Story)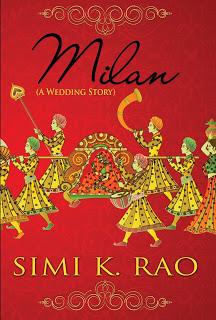 When a daughter turns marriageable age, what should a responsible father do? Easy--wed her to the most suitable boy who comes knocking on the door. Jai Bharadwaj, Mili's father and owner of The Serenity Tea Estate in the idyllic Nilgiris would've probably liked to do the same, but being who he was, he had to ask her first. What would she say?
It is a typical story of an Indian marriage and describes the celebrations that accompany prior to the wedding ceremony. The setting of the story is perfect as it shows the adrenalin rush in the two love birds have, before their marriage date. Dinning and laughing at small things with each other and enjoying each other differences and appreciating them. The fear of being separated and the joy of being united, taking vows never to part and at the same time teasing each other, thereby creating a healthy relationship is the quite vividly described in the story.
All the emotions of fear and anxiety have been described in a beautiful way by the author. The expectations the society has from the love birds and how they mould themselves to make everyone around them has been the spotlight of the story.
Great story that you can read to float into the world of imagination.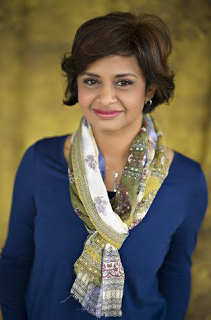 Simi K. Rao was born and grew up in both northern and southern India before relocating to the U.S., where she has lived for several years. She is the author of multicultural contemporary romantic fiction.
The inspiration for her books and other creative projects comes from her own experience with cross-cultural traditions, lifestyles and familial relationships, as well as stories and anecdotes collected from friends, family and acquaintances.
Rao enjoys exploring the dynamics of contemporary American culture blended with Indian customs and heritage to reflect the challenges and opportunities many Indian-American women face in real life.
Much of Rao's down time is devoted to creative pursuits, including writing fiction, poetry and photography. She is an avid traveler and has visited many locations around the world.
A practicing physician, Rao lives in Denver with her family. Her published works include Inconvenient Relations and The Accidental Wife. She is currently at work on her next release.