Book Review of Equilibrium
Book Blurb
The Spirits' ancient

Equilibrium

is brought into being when the twelfth mage is finally found. But Angora is unlike those who have come before her and she refuses to blindly accept her fate.
The Ayons have mysteriously retreated from a far-reaching southern offensive, ordered back by their newly crowned king. In the aftermath of this battle, Angora is washed up on the shore of a foreign land, bruised and battered, determined to keep her past a secret from all.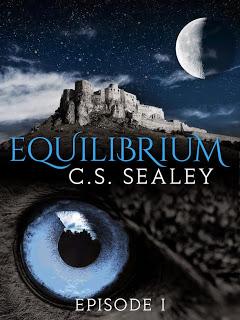 Rescued from slavers, yet immediately falling prey to others, she is thrust into a war not her own. Proclaimed one of twelve legendary mages, Angora is charged with protecting the innocent with magic beyond her imagination.
But a dark future awaits her and her friends as the Ayon threat begins to swell once more in the north.

My Review:

Mystery and magic engulfs the story line and gives way to imagination and fantasy. The Spirits have their chosen ones to protect people from evil. And the search of the chosen ones is pretty difficult when you have to sides of the same coin and even more difficult to handle when they don't know how 

to guide their powers.

Angora is one such gifted child in recluse.

The story is fast paced and C. S. Sealey has made a good use of her imagination in carving out the story line which is an ultimate page turner. It has got all the characters of warfare, to overthrow any opposition with a master on each side. A perfect blend of characters and circumstances that makes the novel inevitable, for the readers to put it down, until he has read the last page. I am looking forward to get my hands on the sequel of the book as soon as possible.

I was given the Kindle edition of the book by Patrick Lenton, Digital Marketing Executive of Momentum Books, Pan Macmillan Australia, in exchange for an honest review.

About the author




Carmel Sealey was born in Sydney, Australia, and has a great passion for fantasy. Her brother first inspired her to write at a very young age and she has continued to do so with gusto. The first seed of Equilibrium began to sprout at the age of 15 and the story has been rewritten, reworked, abused, edited, rewritten again, expanded, cut, stitched back together and polished in the dozen years since.