Title: Killfile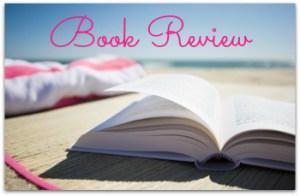 Author: Christopher Farnsworth
ISBN: 9780062416407
No. of Pages: 336
Genre: Thriller
Origins: William Morrow
Release Date: 9 August 2016
Synopsis:
"John Smith possesses a special gift that seems more like a curse: he can access other people's thoughts. He hears the songs stuck in their heads, knows their most private traumas and fears, and relives the painful memories they can't let go of. The CIA honed his skills until he was one of their most powerful operatives, but John fled the Agency and now works as a private consultant, trying to keep the dark potentials of his gift in check—and himself out of trouble.

Unfortunately, John is unexpectedly plunged into dangerous waters when his latest client, billionaire software genius Everett Sloan, hires him to investigate a former employee—a tech whiz kid named Eli Preston—and search his thoughts for some very valuable intellectual property Sloan is convinced he's stolen. But before John can probe Preston's mind, his identity is compromised and he's on the run for his life, along with Sloane's young associate, Kelsey Foster.

Hunted by shadowy enemies with extensive resources and unknown motives, John and Kelsey must go off the grid. And John knows that using his powers to their fullest potential is their only hope for survival—even if it means putting his own sanity at risk."
My Thoughts: Killfile
is a perfect example of a great thriller. The characters are interesting and not wholly one-dimensional. The plot has a good balance between action and intelligent thinking and does not depend on a plot twist. There are moments of levity amid the seriousness. The resolution is believable. It is the type of novel you race to finish and close the book with tremendous satisfaction at a well-told and highly entertaining story.
What makes Killfile
so good is John Smith. He is more than just the tired and jaded detective. Granted, he is definitely jaded about humanity, given his gift and all of his experiences, but he still hopes for the best. There is also a fragility about him that piques your interest, even though he is also not a man you would want to meet on an empty street. There is no doubt that he is lethal and has a different approach to the value of human life than others. This all makes John complex in the best type of way without making the story all about him.
Mr. Farnsworth prevents John from becoming a cliche by the flashbacks that offset some of the chapters. In those scenes, we learn more about John's past and the situations he has faced solely because of his gift. There is a loose idea of morality floating throughout the story, and these scenes provide insight to the reasons why that is. These scenes provide developmental layers to John that emphasize his fragility as well as the danger he poses to anyone who gets near him. They also allow readers to empathize with John and imagine how they would handle similar morally ambiguous situations.
The story itself, and John's race for his survival, is action-packed and frightfully clever. There are no plot twists; instead, the story is just a good, old-fashioned battle against good and evil. There are exotic locales and some not-so-futuristic technology, chases, bombs, fight scenes, and more. Killfile
is James Bond with a twist and should be on everyone's must-read list this summer.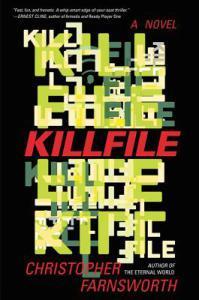 BOTTOM LINE: Exciting and deeply satisfying.












Related Stories
Book Review – Baby Doll by Hollie Overton
Book Review – The Wolf Road by Beth Lewis
Book Review – The Trap by Melanie Raabe