Title: I Will Send Rain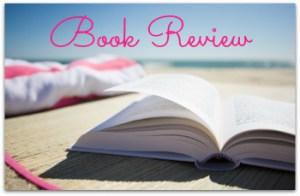 Author: Rae Meadows
ISBN: 9781627794268
No. of Pages: 272
Genre: Historical Fiction
Origins: Henry Holt and Company
Release Date: 9 August 2016
Synopsis:
"Annie Bell can't escape the dust. It's in her hair, covering the windowsills, coating the animals in the barn, in the corners of her children's dry, cracked lips. It's 1934 and the Bell farm in Mulehead, Oklahoma is struggling as the earliest storms of The Dust Bowl descend. All around them the wheat harvests are drying out and people are packing up their belongings as storms lay waste to the Great Plains. As the Bells wait for the rains to come, Annie and each member of her family are pulled in different directions. Annie's fragile young son, Fred, suffers from dust pneumonia; her headstrong daughter, Birdie, flush with first love, is choosing a dangerous path out of Mulehead; and Samuel, her husband, is plagued by disturbing dreams of rain.

As Annie, desperate for an escape of her own, flirts with the affections of an unlikely admirer, she must choose who she is going to become. With her warm storytelling and beautiful prose, Rae Meadows brings to life an unforgettable family that faces hardship with rare grit and determination. Rich in detail and epic in scope, I Will Send Rain is a powerful novel of upheaval and resilience, filled with hope, morality, and love."
My Thoughts: In true Dust Bowl fashion, I Will Send Rain is bleak. The Bells lead a hard-scrabble life of endless work. Thankfully, the story takes place at the very beginning of the Dust Bowl, so there is still a sense of lingering prosperity and abundance even as the weather takes a turn for the worst. The phenomenon of dust storms is new, and Ms. Meadows describes them with frightening clarity. The knowledge that the storms last for years adds a layer of despair to the shared sense of Samuel's desperation. The touches of modernity – movies, cars, lipstick – are a clear reminder that these events occurred in the not-so-distant past and hint at the possibility of future occurrences.
It is difficult not to like Annie even if you do not agree with her actions. She is the anchor of the family, and the care with which she goes about her duties underlies her commitment to them and to the life she has made. Her longing for someone to recognize her as more than a wife and a mother, for someone to understand that she is a woman first and foremost, is understandable on so many levels, something which Ms. Meadows takes great care to show. One does not think less of her for her actions because the desire for her to obtain the peace and happiness she wants is so great and offsets any discomfort one feels for her illicit relationship.
The rest of the characters are equally agreeable. There is an optimism in all of the characters, a sense that happiness is theirs for the taking, which belies the stark setting. Moreover, in spite of their lack of communication, the Bells remain a family unit, bound together by hard work, mutual respect, and love. It is quite beautiful to behold.
I Will Send Rain is more than a Dust Bowl story. It is a story about family first and foremost, about the tragedies which can either tear them apart or bring them closer together. The worsening drought and increasingly violent dust storms are only one such tragedy that tests the Bells' mettle. The family members are wonderfully real and flawed as only humans are. I Will Send Rain is a surprisingly poetic and honest portrayal of family dynamics and human emotions set against one of the most trying times the country has ever faced.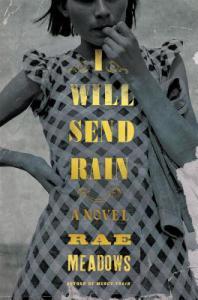 BOTTOM LINE: John Steinbeck established a severe loathing of Dust Bowl stories in me, but I was still able to finish it and can appreciate the story for what it is. That means it's pretty impressive.












Comments
Related Stories
Book Review – The Rest I Will Kill by Brian McGinty
Book Review – The Underground Railroad by Colson Whitehead
Book Review – We Are Unprepared by Meg Little Reilly