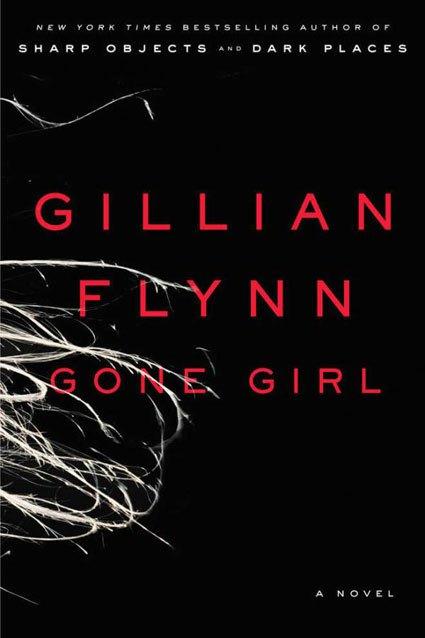 Title: Gone Girl
Written by: Gillian Flynn
Series: N/A
Publisher: Crown
Publish Date: June 5, 2012
Genre: Adult Mystery
Pages: 436
Source: Bought at Indie Bookstore
Buy the Book: Gone Girl
Synopsis: Marriage can be a real killer.
On a warm summer morning in North Carthage, Missouri, it is Nick and Amy Dunne's fifth wedding anniversary. Presents are being wrapped and reservations are being made when Nick's clever and beautiful wife disappears from their rented McMansion on the Mississippi River. Husband-of-the-Year Nick isn't doing himself any favors with cringe-worthy daydreams about the slope and shape of his wife's head, but passages from Amy's diary reveal the alpha-girl perfectionist could have put anyone dangerously on edge. Under mounting pressure from the police and the media—as well as Amy's fiercely doting parents—the town golden boy parades an endless series of lies, deceits, and inappropriate behavior. Nick is oddly evasive, and he's definitely bitter—but is he really a killer?
As the cops close in, every couple in town is soon wondering how well they know the one that they love. With his twin sister, Margo, at his side, Nick stands by his innocence. Trouble is, if Nick didn't do it, where is that beautiful wife? And what was in that silvery gift box hidden in the back of her bedroom closet? (Via Amazon)
Brian's Review: I'd been meaning to read Gone Girl in the last few months, but no time felt better than in mid-June, when I finally picked up the book at my local independent bookstore and started perusing the pages like a kid in the candy store. I love a good mystery, and was excited to see what Gillian Flynn accomplished in this project to make it so damn popular. The first half of the novel is riveting, cutting back and forth between the husband Nick as he searches far and wide for his missing wife Amy, and entries of Amy's diary, where it starts to look pretty obvious that she was starting to develop a fear of Nick, and needed to get a gun to protect herself. This chunk of the book is a great read, but it's the big twist that happens around the halfway mark that makes the book the standout in the genre that it is. It's one of those "Sixth Sense" twists that I'm so relieved was never revealed to me in the last year, because it certainly would have depleted my enjoyment of this one.
What I took from the most with this book was the outstanding writing. Flynn is so in charge of her prose that you feel like you're in the hands of a seasoned master. She makes even the smallest side character three-dimension, and writes in such a visual way it's no wonder that the great David Fincher has signed on to director the film version of this one. It took me 10 days to read Gone Girl, but it wasn't because I got bored; I enjoyed it so much that I liked reading it in slow sips, allowing the words on the page and the twists in the plot to simmer in my mind before I picked the book up again. Of course this manner of reading went straight out the window when I got to the last 100 pages, when the plot throws up for a loop a second time, raising the stakes and shocking us in its developments, and making insomnia seem like a gift to mankind.
It's hard to write about the joys of Gone Girl without giving away any of the twists. Let's just say this—Amy and Nick are two of the most interesting characters I've read in fiction in a long, long time, especially Amy, who is so alive on the page she practically jumps right off of it. I loved Flynn's style of writing, and now look forward to checking out her first two books, which have similarly been well-received. I don't normally read adult mystery novels, but Gone Girl has inspired me to go outside the box a little and check out some books I wouldn't normally read. Sometimes a novel, or series, shoots to popularity for no earned reason—Fifty *cough* Gray—but Gone Girl is a massive bestseller for one simple reason: it's really, really good.