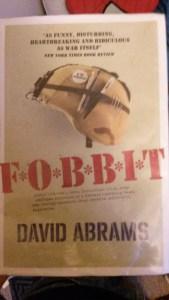 This is a book about the absurdity of war, focusing on the men who sit behind the lines in the office.
Yeah, I was hoping I would like F*O*B*B*I*T because I generally like war comedies, and obviously a lot of inspiration here comes from M*A*S*H. But the book just didn't do anything for me. The chapters changed between different characters but I never felt connected with any of them and the book was severely lacking in humor. There were a couple of parts that made me chuckle but that was about it, and since the novel didn't speak to my sense of humor the actual incidents weren't enough to interest me.
Can't recommend this one. Pass.