Title: Evergreen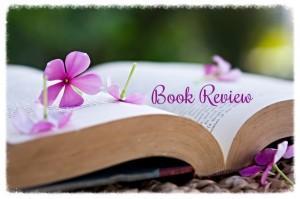 Author: Rebecca Rasmussen
ISBN: 9780385350990
No. of Pages: 352
Genre: Historical Fiction
Origins: Knopf Doubleday Publishing Group
Release Date: 15 July 2014
Bottom Line: Beautiful and evocative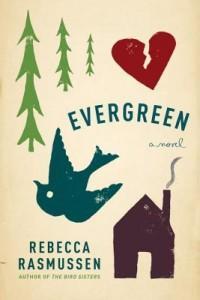 Synopsis:
"It is 1938 when Eveline, a young bride, follows her husband into the wilderness of Minnesota. Though their cabin is rundown, they have a river full of fish, a garden out back, and a new baby boy named Hux. But when Emil leaves to take care of his sick father, the unthinkable happens: a stranger arrives, and Eveline becomes pregnant. She gives the child away, and while Hux grows up hunting and fishing in the woods with his parents, his sister, Naamah, is raised an orphan. Years later, haunted by the knowledge of this forsaken girl, Hux decides to find his sister and bring her home to the cabin. But Naamah, even wilder than the wilderness that surrounds them, may make it impossible for Hux to ever tame her, to ever make up for all that she, and they, have lost. Set before a backdrop of vanishing forest, this is a luminous novel of love, regret, and hope."
Thoughts:      With profound love comes profound despair and vice versa. At least, this is the theme running through Rebecca Rasmussen's Evergreen. For every moment of happiness and love, there are equal moments of the most debilitating sadness. It is how one balances on this seesaw that dictates whether one is going to let the darkness or the light rule over their lives.
Evergreen is broken into three parts; three generations of women formed by the wilderness that surrounds them. Eveline is the sweetest of the three and the most naive. Her innocence upon her marriage to Emil does not prepare her for life in isolation and the dangers of men in general. That she perseveres is a testament to her strength of will, but at the same time, she never truly recovers from her unwary mistake. Namaah is the wilderness incarnate. It is as if her violent origins founded the very marrow of her bones and prevent her from obtaining the peace she desperately craves. Her story is the most tragic and yet the one most capable of leaving readers with hope. The final part is the culmination of the other two women's stories, closing the circle of their lives and reminding readers that even the largest reprobate needs forgiveness and love.
Behind this profoundly emotional story lies the backdrop of northern Minnesota. The wilderness is a key part of the women's stories and, as such, takes on a life of its own. Ms. Rasmussen's descriptions of this untamed beauty are gorgeous and evocative. The loveliness of the untouched nature hides the danger of living in such isolation.
Evergreen is a surprisingly gentle story in spite of the violence contained within it. Readers will find the forests of Minnesota soothing regardless of the interference and destruction caused by its human inhabitants. The three women, bound together by tragedy and the life-altering nature that surrounds them, will worm their way into a reader's heart, leaving a lasting impression of their resilience. This beautifully-wrought story of love and loss will leave readers with a greater appreciation for nature's beauty and fragility and with a greater understanding of human's ability to overcome the most desperate of situations.