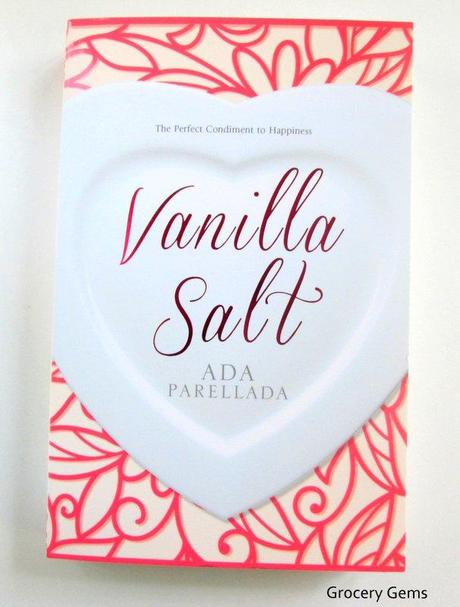 Something a little different from me today. I was sent this beautiful looking book, Vanilla Salt, released this week by Alma Books. It's the debut novel of acclaimed Catalan chef Ada Parellada, who owns restaurants in Barcelona and Lisbon and is the author of several cookery books as well as collaborating with various newspapers and TV channels in Spain. A brief description of the novel:
VANILLA SALT - The perfect Condiment to Happiness
Álex is a brilliant Catalan chef, but he struggles to fill his restaurant because of his gruff, eccentric personality and his refusal to use ingredients that trace their culinary origins to America, such as potatoes and tomatoes. When he meets the young, enthusiastic and beautiful Canadian Annette, he finds his ideas and narrow-minded outlook challenged, and discovers that they are both concealing painful pasts. Vanilla Salt is a sensual and mouth-watering exploration of the kitchen and the human heart, as well as the tale of simmering passions and the need to confront personal truths.
Available at www.almabooks.com
COMPETITION
Alma Books are also offering TWO of my readers the chance to win a copy of Vanilla Salt by Ada Parellada. Simply enter via the Rafflecopter form after my review below.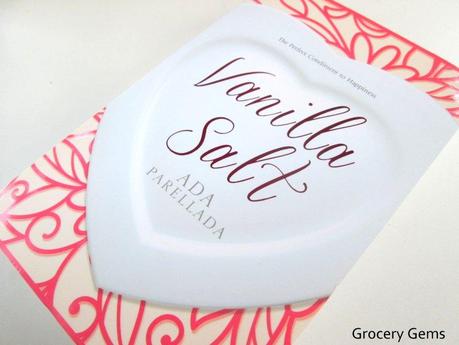 When we first meet Álex, owner and chef of the Antic Món restaurant, he's outspoken and inflexible, and refuses to see what being sociable has to do with good food. The result is that his once popular and award winning restaurant has now been abandoned by customers and staff alike, and sits as lonely and sad as the owner himself. This is a man who needs serious help, and that aid soon arrives in the form of the mysterious Annette, who despite being an inexperienced cook and only speaking in broken Catalan, provides a new lease of life for the ailing restaurant and it's owner. She's knowledgeable about the history of food, with her anecdotes about the origins of ingredients being some of my favorite parts of the story, and brings with her a flair for social media and food blogging - her laptop is her most prized possession! Even though Álex and Annette are in many ways polar opposites, they are also kindred spirits, both expressing themselves in the kitchen with the creation of delectable recipes, and both sharing dark and painful pasts.
The story zips along in a flurry of delicious ingredients, with themes of friendship, loyalty, distrust and betrayal running strongly throughout. It's comical and almost farcical at times, but still capable of darker elements. Annette can be quite a contradictory character, confident in standing up to Alex at work, but shockingly weak in some areas of her private life. Most of the characters reveal weaknesses in one way or another, and some develop in unexpected ways that I didn't always appreciate, but in the end, it all added to the twists and turns of the story. The love of food and ingredients is the most positive and wonderful aspect of this novel, with the restaurant and kitchen essentially being a major character in itself, capable of bringing characters together through a shared passion for flavours. I enjoyed how food is shown to influence and affect all the characters. It's a thoroughly modern story and one which I think most food lovers will enjoy.
WIN A COPY OF VANILLA SALT BY ADA PARELLADA
X 2 WINNERS
HOW TO ENTER
Simply fill in the Rafflecopter entry form below to verify your entries (refresh page if not showing)
Entries will be via Blog comment, Twitter or Facebook
Competition open to UK residents only
Closing date 31 JULY 2014
Winner will be chosen by a random draw and contacted within 48 hours of competition end
The winner will have one week to respond, after that time I'll have to choose a new winner
Prizes will be sent out by Alma Books directly to the winner
a Rafflecopter giveaway