Title: All the Missing Girls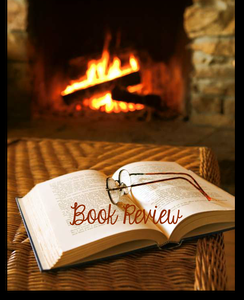 Author: Megan Miranda
ISBN: 9781501107962
No. of Pages: 384
Genre: Mystery
Origins: Simon & Schuster
Release Date: 28 June 2016
Synopsis:
"It's been ten years since Nicolette Farrell left her rural hometown after her best friend, Corinne, disappeared from Cooley Ridge without a trace. Back again to tie up loose ends and care for her ailing father, Nic is soon plunged into a shocking drama that reawakens Corinne's case and breaks open old wounds long since stitched.

The decade-old investigation focused on Nic, her brother Daniel, boyfriend Tyler, and Corinne's boyfriend Jackson. Since then, only Nic has left Cooley Ridge. Daniel and his wife, Laura, are expecting a baby; Jackson works at the town bar; and Tyler is dating Annaleise Carter, Nic's younger neighbor and the group's alibi the night Corinne disappeared. Then, within days of Nic's return, Annaleise goes missing.

Told backwards—Day 15 to Day 1—from the time Annaleise goes missing, Nic works to unravel the truth about her younger neighbor's disappearance, revealing shocking truths about her friends, her family, and what really happened to Corinne that night ten years ago.

Like nothing you've ever read before, All the Missing Girls delivers in all the right ways. With twists and turns that lead down dark alleys and dead ends, you may think you're walking a familiar path, but then Megan Miranda turns it all upside down and inside out and leaves us wondering just how far we would be willing to go to protect those we love."
My Thoughts: All the Missing Girls tries to set itself apart from every other thriller by being "told backwards." This, admittedly, is an intriguing premise and one that drew me to the book in the first place. Would it be like those murder mysteries in which you know the killer from the very beginning and the rest of the book is seeing how and why s/he killed plus how s/he avoids capture? It turns out that this is not the case. What I was expecting was a novel that I could read from chapters fifteen to one and get the same story as I could reading the chapters from one to fifteen but in chronological order. What I got was a novel that is told backwards in only some aspects. The heart of the story is still very much told in the traditional format.
It is a disappointment, to be sure, but one that does not diminish the story itself. Perhaps the disappointment is due to my own high expectations at such a brave storytelling claim. I wanted it to be exciting and unique. I envisioned all sorts of elaborate tricks that would allow Ms. Miranda to accomplish this feat. And All the Missing Girls IS exciting. It just is not unique in the way Ms. Miranda tells it.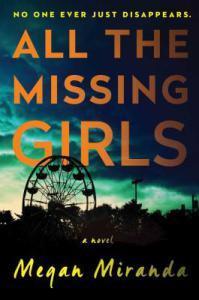 BOTTOM LINE: A bit too gimmicky but still an interesting story that did keep me guessing.












Comments
Related Stories
Book Review – Stalking Jack the Ripper by Kerri Maniscalco
Book Review – The Crow Girl by Erik Axl Sund