Title: After the End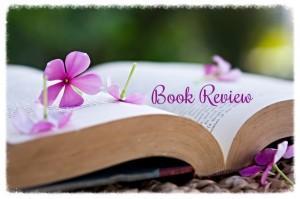 Author: Amy Plum
ISBN: 9780062225603
No. of Pages: 336
Genre: Young Adult; Science Fiction
Origins: HarperTeen
Release Date: 6 May 2014
Bottom Line: Mediocre story but still entertaining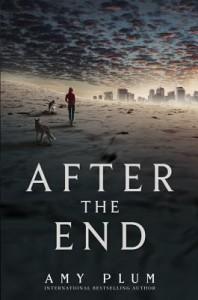 Synopsis:
"World War III has left the world ravaged by nuclear radiation. A lucky few escaped to the Alaskan wilderness. They've survived for the last thirty years by living off the land, being one with nature, and hiding from whoever else might still be out there.

At least, this is what Juneau has been told her entire life.

When Juneau returns from a hunting trip to discover that everyone in her clan has vanished, she sets off to find them. Leaving the boundaries of their land for the very first time, she learns something horrifying: There never was a war. Cities were never destroyed. The world is intact. Everything was a lie.

Now Juneau is adrift in a modern-day world she never knew existed. But while she's trying to find a way to rescue her friends and family, someone else is looking for her. Someone who knows the extraordinary truth about the secrets of her past."
Thoughts: After the End has a goofy premise and one that can easily cause potential readers to avoid it. A village told that they are the lone survivors of World War III? Not only that, but they commune with nature and have mystical powers? Then, one girl finds out that not only was there no war, the world is not rubble, and that no one else communes with nature quite like the clan. It's the type of plot that automatically induces eye rolls.
However, as silly as the plot might initially appear, Juneau is authentic enough to make the story at least acceptable if not plausible. Her earnestness is so acute, but it is her crisis of faith that really strikes a reader as honest. She is alone and struggling with the possibility that everything she knew to be true is a lie. Yet, she never gives up, and more Importantly, she does not desert her clan in spite of her anger and anguish. She is self-sufficient, capable, loyal, and powerful – all characteristics one wants in a hero and especially a female one.
In many ways, Miles becomes the reader's voice of skepticism in this unusual story. His struggle to believe Juneau's tales of conjuring, reading, and tapping into the Earth's spiritual force mirrors a reader's own doubts, even though a reader has the benefit of seeing the story through her eyes as well as Miles'. He represents the voice of science as opposed to Juneau's voice of faith.
The obligatory love story actually starts out quietly. While Juneau's and Mile's mutual attraction is a foregone conclusion before they ever meet, they at least take the time to get to know one another and become friends before things move beyond that point. It is much easier for readers to accept their eventual relationship since they work on mutual trust and respect first.
In spite of some very unique elements, After the End is a bit too formulaic to be an outstanding story. While the story is not part of the dystopian trend, there is the love story and the female heroine who is the only person capable of saving her people, there is the insidious corporation or government determined to prevent the heroine from achieving her objective, there is the battle of capitalism and greed against humanity and faith, chases, close calls, a cliffhanger, and everything else that comes with such stories. Juneau is no better or worse than other female heroines. It is a pleasant distraction but nothing totally earth-shattering.