Title: A Certain Age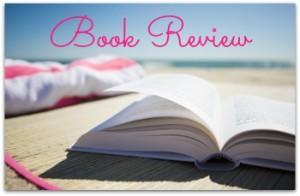 Author: Beatriz Williams
ISBN: 9780062404978
No. of Pages: 336
Genre: Historical Fiction
Origins: William Morrow
Release Date: 28 June 2016
Synopsis:
"As the freedom of the Jazz Age transforms New York City, the iridescent Mrs. Theresa Marshall of Fifth Avenue and Southampton, Long Island, has done the unthinkable: she's fallen in love with her young paramour, Captain Octavian Rofrano, a handsome aviator and hero of the Great War. An intense and deeply honorable man, Octavian is devoted to the beautiful socialite of a certain age and wants to marry her. While times are changing and she does adore the Boy, divorce for a woman of Theresa's wealth and social standing is out of the question, and there is no need; she has an understanding with Sylvo, her generous and well-respected philanderer husband.

But their relationship subtly shifts when her bachelor brother, Ox, decides to tie the knot with the sweet younger daughter of a newly wealthy inventor. Engaging a longstanding family tradition, Theresa enlists the Boy to act as her brother's cavalier, presenting the family's diamond rose ring to Ox's intended, Miss Sophie Fortescue—and to check into the background of the little-known Fortescue family. When Octavian meets Sophie, he falls under the spell of the pretty ingénue, even as he uncovers a shocking family secret. As the love triangle of Theresa, Octavian, and Sophie progresses, it transforms into a saga of divided loyalties, dangerous revelations, and surprising twists that will lead to a shocking transgression . . . and eventually force Theresa to make a bittersweet choice.

Full of the glamour, wit and delicious twists that are the hallmarks of Beatriz Williams' fiction and alternating between Sophie's spirited voice and Theresa's vibrant timbre, A Certain Age is a beguiling reinterpretation of Richard Strauss's comic opera Der Rosenkavalier, set against the sweeping decadence of Gatsby's New York."
My Thoughts: Ms. Williams writes excellent historical novels. She has an amazing ability to channel the spirit of the era and express it in such a way that readers adopt the same vibe. Her characters are vibrant, and she captures all of the minute details of living in her chosen setting. Her stories are wonderfully detailed and alive.
Now, long-time readers know that I read and love pretty much everything. It takes a LOT to bother me. I have read descriptions of impalings or bodily violence that would cause most people to lose the contents of their stomach. Rape, murder, torture – it really does not upset me or cause me to set down a book. I can accept a lot and let the rest go. However, there is one topic that will raise my hackles faster than anything else in this world and which I try to avoid in novels because I know I have a very extreme reaction to it. Unfortunately,A Certain Age revolves around that topic.
See, I detest when women knowingly and purposefully choose to steal someone else's man. Divorce instigated by the man? That I can handle. A woman cheating on her husband? I can get behind that for the right reasons. A woman cheating with someone else's husband or blocking another woman from obtaining happiness? Oh, hell-to-the-no. Love triangles involving two girls and a guy absolutely infuriate me. (I never said that it was a rational reaction.) It is not so much that I am against love triangles. I really dislike – okay, detest – when women fight against each other for anything but especially over a man. Women have too much to fight against in this world that there is no need to fight against each other. We do it often enough as it is in the workplace or on school grounds. Thus, there is absolutely NO need to fight over a man. There is no man in this world worth it.
What makes the entire scenario even worse is when one of the women is a total catty bitch about fighting over said man. Theresa is the bitch, and I wanted to slap her upside her carefully-styled head multiple times. I get that is the point of her role, making her bittersweet choice that much more poignant. However, when women have to fight against so many stereotypes, why perpetuate it just to tell a story? I just don't get it. Plus? She describes herself as old at age forty. Seriously. I get that this is a historical fiction novel, but forty as old? What the hell? That is all sorts of wrong.
Sophie does assuage some of my ire. She is a fabulous character and everything Theresa is not – again I know that is the point but it does not mean I have to like it. She is not as naive as others think she is. She has spark and an independent streak that is so much fun. She is intelligent and does not hide it. She has decidedly unfeminine skills and interests, but she refuses to be ashamed because of them. She takes chances and speaks her mind. At the same time, she is also truly kind and compassionate. Really, she is everything you would want in a heroine.
Between Theresa's smugness, her angst about her age, and the whole love triangle between Sophie and Theresa though, I could not enjoyA Certain Age as much as I hoped I would. In fact, it was the type of novel I wanted to throw across the room. (I am getting upset just writing about Theresa.) Others are going to love it though. It has all of the hallmarks of Ms. Williams' other novels. The writing is lovely; the descriptions are crystal-clear and vividly detailed. It is based on an opera so the fact that it is predictable should not upset anyone. It is an emotional and, to others, enjoyable novel. For me, it is one of those rare occurrences where personal bias prevents me from maintaining a rational thought around A Certain Age.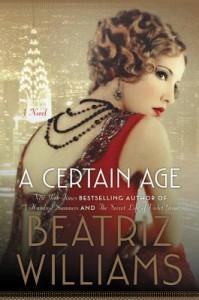 BOTTOM LINE: I'm sure others will love it; the novel dealt with topics that are my trigger points though which prevented me from truly enjoying it.