Top That Publishing has just sent me two of their new picture books: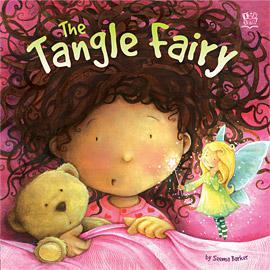 The Tangle Fairy is a beautifully illustrated book by Seema Barker (illustrations by Kirsten Richards). Little Jaya wants to know what gets her hair in such a tangle every night.  There is a mischievous Tangle Fairy who makes up all kinds of stories to explain why her hair gets so tangly. Luckily we don't have any tangly hair issue with my daughter but she loves fairies so she enjoyed reading the book.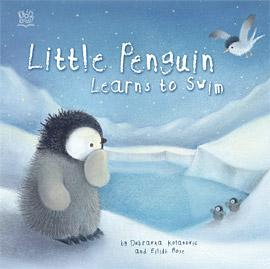 I really enjoyed reading Little Penguin Learns To Swim . This is a story about growing up and embracing new experiences. Little Penguin is nervous about learning to swim. As he practises, he meets friends along the way who bravely learn how to fly, how to fish and how to jump. Inspired and encouraged by friends, he finally overcomes his nerves! The illustrations are soft and just gorgeous. You can look inside the book here.This lovely story will be aired on CBeebies on Christmas Day at 1pm.!
Remember The Froobles? The iphone/ipod/ipad application of The Froobles is launched and it is free to download on itunes at the moment (for a limited period). We enjoyed the ebook (narrated by 

Johnny Vaughan)

 and playing with the immersive theater mode 

where the user can create their own animated 

The Froobles 

movies, with favorite characters and their own narration

. There is a colouring application as well as the ebook, animated story and educational games which promote literacy and numeracy skills.
Disclaimer: The books  were sent to me by the publisher for review purposes. As always, this review reflects my honest opinion.