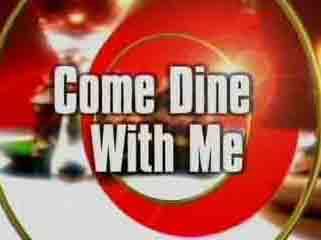 Description
This tag was created by Youtube Channel 

NEHOMAS2 (original video here)
THE RULES: you must invite 11 guests, and there must be;
1. One character who can cook/likes to cook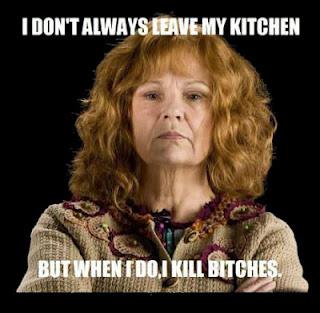 Who is a better cook than Mrs Weasley?! She has MAGIC on her side so she can pretty much cook anything in the world perfectly. Plus, she kinda enjoys it.
2. One character who has money to fund the party
I think I would have to choose Christian Gray. Just Kidding. It would either be Mr Rochester or Mr Darcy because if I was having a literary dinner party, one of them would need to be there so I could at least attempt a seduction.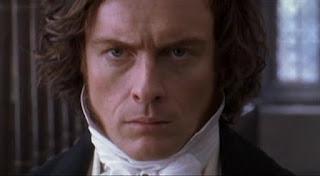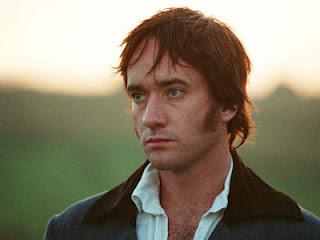 3. One character who might cause a scene
A literary dinner party would not be complete without the Mad Hatter from 'Alice in Wonderland'. He would keep everybody entertained with his nonsense, but there is a risk that he would cause a bit of a stir with the other guests.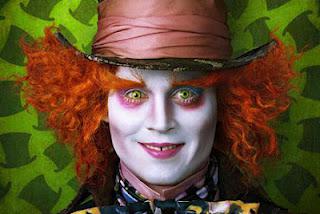 4. One character who is funny/amusing
I would want either 'Fevvers' from Nights at the Circus by Angela Carter or 'Sally Bowles' from Goodbye to Berlin by Christopher Isherwood. Both characters are interesting, charismatic and slightly mad which always makes for a wonderful dinner guest.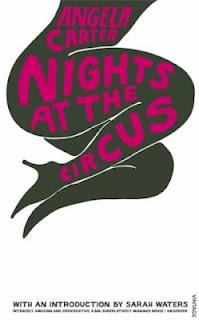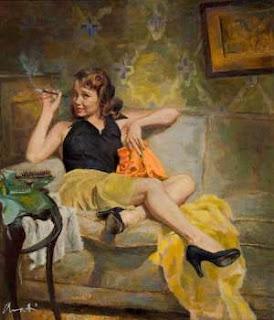 5. One character who is super social/popular
I would have to invite Jay Gatsby from The Great Gatsby by F.Scott Fitzgerald. Arguably, the people at his parties are not really his friends, but I would still call him popular and he's definitely super social! No party would be complete without the anecdotes and raw charisma of Gatsby.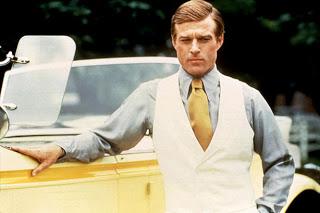 6. One villain
The villain I would want at my party would be someone who is cunning and scheming rather than violent as there will be no punch ups at MY table! I love the deliciously creepy Uriah Heep from Charles Dickens' David Copperfield. Nicholas Lyndhurst's portrayal in the TV adaptation was genius, and it would be quite funny to have such a creepy, vile person at the table! 
If I felt like having someone less likely to make everyone's skin crawl I would probably go for Iago from Shakespeare's The Tempest. I read a re-telling of The Tempest recently called I, Iago by Nicole Galland, and it really intrigued me to find out more about Iago's motivations. It has always been under scholarly debate, so if I met him I could become the authority on the subject! Iago is intelligent and cunning and I think he would be an excellent conversationalist!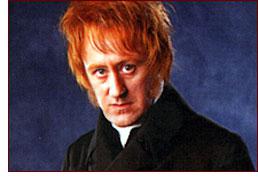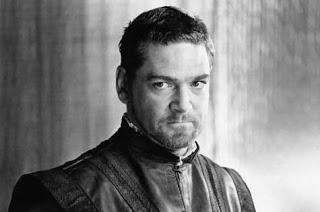 7. One couple - doesn't have to be romantic
I would have to choose Anne and Gilbert from the Anne of Green Gables series or Catherine Linton (younger) and Hareton Earnshaw from Wuthering Heights. I adore both of these couples, and would love to meet them. Anne and Catherine are quite similar in a way; both are full of fun and chatter if handled correctly! Anne is probably my favorite literary character and I would want to spend the whole evening talking to her and coming up with names for all the nearby foliage! Catherine has been through a lot so she would probably be a bit more feisty, but she and Hareton are just such a lovely couple! Beat Cathy and Heathcliff any day :-P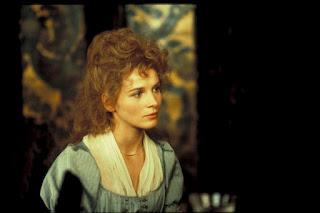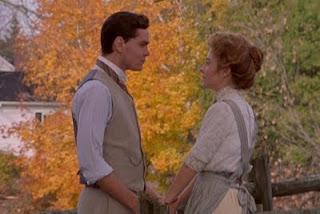 8. One hero/heroine
This is a bit of an oddball choice, but I am going to have to go with Fantastic Mr Fox from the Roald Dahl stoy of the same name. Heroes are usually quite uninteresting people, and it is their feats (which they have usually been forced into doing) that are the interesting bit. However, Mr Fox is funny, sweet, courageous, charismatic and could provide a nice cut of meat!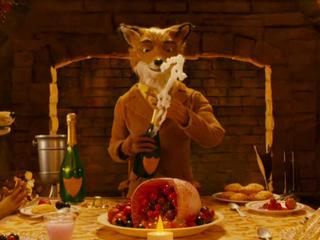 9. One underappreciated character
It has to be Fatty from The Five Find-Outers series by Enid Blyton. I adored this series so much when I was younger, and I couldn't not invite him. He is underappreciated because not many people seem to have read this series compared to other Enid Blyton series' which is a travesty because it is THE BEST ONE!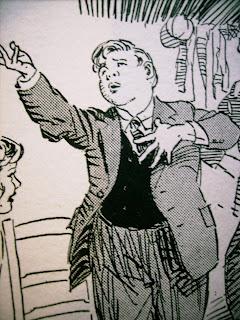 10. One character of your own choosing

Dr Manhattan from Watchmen. For the philosophy and the cool tricks up his sleeve. And the lolz.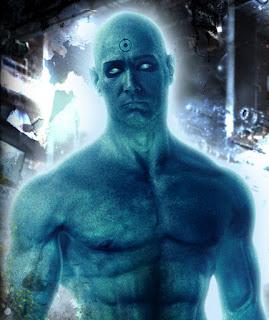 Who would you invite to a literary dinner party?