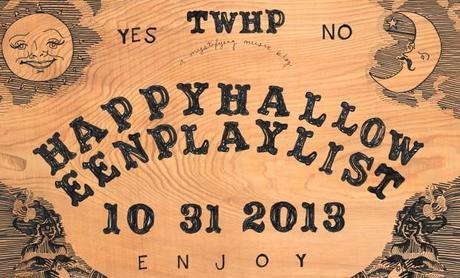 GRAPHIC BY SARAH HEINEMANN
Happy Halloween everyone! To get you all as excited for this amazing day as possible, we put together the best themed playlist we possibly could. So click play, get on your costume, and stuff your face with endless Snickers, Nerds, Almond Joy, Reese's, and whatever other candy you took from your candy box that's supposed to go to trick-or-treating kids.
THIS IS WHO WE WISH OUR FAVORITE BANDS WOULD BE FOR HALLOWEEN!
Spotify:
YouTube playlist:
Tracklist:
"A Ghost Story" – Atlas Sound
"Wolf Like Me" – TV On The Radio
"Spooky" – Dusty Springfield
"Red Right Hand" – Nick Cave & The Bad Seeds
"Graveyard's Full" – The Growlers
"Satan Said Dance" – Clap Your Hands Say Yeah
"How Soon Is Now" – The Smiths
"Bury Us Alive" – STRFKR
"Fright Night (Nevermore)" – Ariel Pink's Haunted Graffiti
"My Body Is A Cage" – Arcade Fire
"Ghost Song" – Air
"At My Heels" – Twin Shadow
"Your Tomb" – Craft Spells
"Pet Sematary" – Ramones
"Satin In A Coffin" – Modest Mouse
"The Killing Moon" – Echo And The Bunnymen
"Little Ghost" – The White Stripes
"Psycho Killer" – Talking Heads
"Graveyard" – Feist
"The Witching Hour" – Wild Nothing
"Daniel" – Bat For Lashes
"They Are Night Zombies!!" – Sufjan Stevens
"I Am Haunted" – Indians
"Graveyard Girl" – M83
"Bloody Mary (Nerve Endings)" – Silversun Pickups
"Walking After Midnight" – Patsy Cline