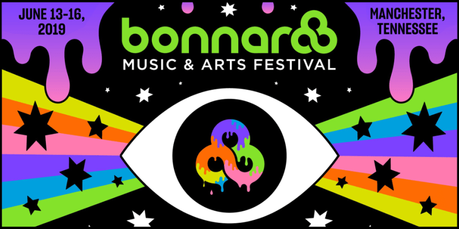 Bonnaroo is set to return to The Farm in Manchester, Tennessee for four days this June with a lineup packed with entertainment value and hits.
With more than 100 acts announced for the four-day festival, Bonnaroo has pulled stars and emerging talent from the worlds of rock, hip-hop, country, pop and more for the 18th edition of the fest. Headliners like Phish, Post Malone, and Childish Gambino are complimented by Kacey Musgraves, Girl Talk, Bishop Briggs, and dozens more on the bill, making for a packed weekend of music and entertainment.
The multi-stage, tent and open field setup will allow for Bonnaroovians to move from spot to spot, finding what they're looking for, setting in to relax, or dancing and singing with all of their might.
Tickets for Bonnaroo 2019 go on sale Thursday, January 10 at noon (east coast time) and are available in multiple tiers including GA, VIP, and Platinum. Multiple camping and accommodation options are also available - and you should check them out too!
Check out the day-to-day lineups, headliners, and our Don't Miss picks for Bonnaroo this year. And leave a comment telling us who think are the can't miss acts from the 2019 lineup.
Stay tuned for more news, previews, updates, and info as we get closer to the festival weekend. This is going to be a good one!
Bonnaroo 2019 Thursday Lineup (June 13)
Headliners: Grand Ole Opry ft. Special Guests
thereviewsarein.com Don't Miss Artists: All Them Witches // Peach Pit


Bonnaroo 2019 Friday Lineup (June 14)
Headliners: Phish // Childish Gambino // Solange
thereviewsarein.com Don't Miss Artists: Rival Sons // Catfish and the Bottlemen


Bonnaroo 2019 Saturday Lineup (June 15)
Headliners: Post Malone // Odesza // Hozier
thereviewsarein.com Don't Miss Artists: Kacey Musgraves // Maren Morris // Ruston Kely


Bonnaroo 2019 Sunday Lineup (June 16)
Headliners: Phish // The Lumineers // Cardi B
thereviewsarein.com Don't Miss Artists: Mac DeMarco // Faye Webster


Check out the entire lineup in the full poster, and click to see it even larger in a new tab!
Bonnaroo Music & Arts Festival 2019 Lineup (June 13 - June 16)