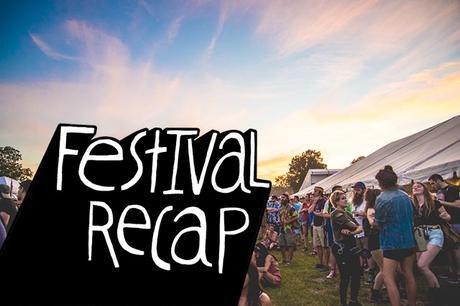 Photos by Julia Drummond
If you've been to Bonnaroo before, or even if you've heard the stories and seen the pictures, you know what the festival is all about. It's an entire farm full of people who radiate joy and positivity. People are free spirits from start to finish and high fives, hugs and kisses are the norm. It's one of the hottest, but also one of the best, summer festivals, and this year was no different. With its usual eclectic line up and music until sunrise, Bonnaroo 2016 was yet another one to remember.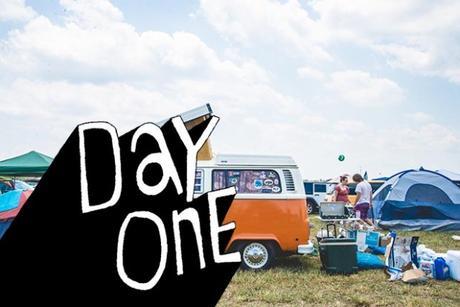 One of the the highlights of the first day were Bully, who are well known by now for always playing a great set. Their brand of garage tinged pop was full of power and made for a completely riveting set. 
Wet, who have been making waves for a while now, pulled in a particularly large crowd at the Who stage and delivered on their building buzz with a set full of energy. It was a perfect-pop day one down at the farm.
I was also blown away by newcomers Marian Hill. Having not seen the duo live before, I was completely taken with their synth and sax heavy pop. Having talked to a few people at the festival, I found out that Marian Hill's performance was their favorite of the weekend — it was easily my favorite as well.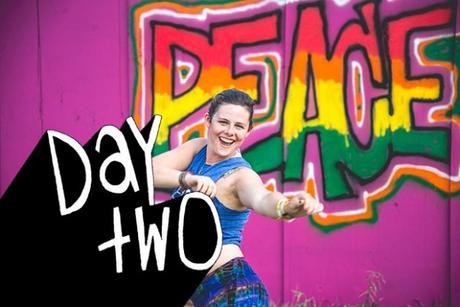 The next day started with first time festival band Whitney playing an amazing, energetic set despite the soul crushing Tennessee heat. They were able to get a pretty impressive mid-day crowd and rocked through the whole set like longtime festival champs. Next, I went off to Tame Impala, a long time favorite and on of the most anticipated sets of the weekend.  It's hard to keep the vitality and depth of their recorded sound live though – and the band lacked the energy to totally sell the set. Even though we marked them as a must see going in – it wasn't worth staying for the whole set. 
To get the energy up I moved over to CHVRCHES. The were able to easily and completely control the crowd, one of the largest in the US and do it with ease. Watching these guys bob around the stage with the energy of a full house party made up for the lagging earlier and cemented the band among the must see festival acts playing these days.
LCD Soundsystem were absolutely amazing, and nailed it on every level. No matter what one might think of them at this point, they were truly worthy of their headliner status this year. They're known for having one of the best live shows around and having finally witnessed it, I can assure you that they're not to be missed. I could not be happier that they reformed just so I can experience their festival sets over and over and over again.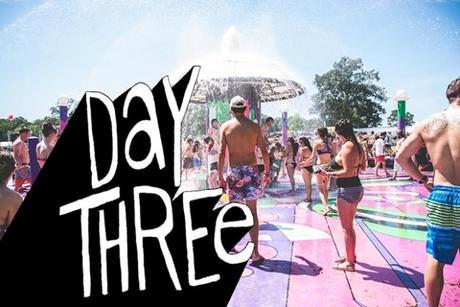 With the festival almost over, it's easy to get a little tired, but day three kept up the incredible momentum. Starting with two incredible singer/songwriters – Grace Potter followed by Natalie Prass. Grace Potter's incredible show was a huge surprise, despite never being a huge fan of her recorded music, her live show was absolutely intoxicating and had the entire audience begging for now. As a huge fan of Prass, it was characteristically buoyant and amazing – I danced and sang along the entire time.
Newcomers Oh Wonder were the best set of the day. I've been indifferent to them until their Bonnaroo set but their set was really magical, maybe because the played during sunset, which perfectly fit with their chilled out electronic harmonies. The band constantly interacted with the crowd and were genuinely excited and happy to be there. It reflected in their performance and in the reception they got from their audience. 
SuperJam with Kamasi Washington was, as Superjams tend to be, incredibly awesome. I wish I wasn't as tired as I was to stay till the end but alas, everyone needs to sleep sometime. Michelle Williams was one of the guests along with Allen Stone, Oh Wonder, Devonte Hynes, Miguel, Nathaniel Rateliff and… well, too many to name. Superjam has become one of the trademarks of the festival and rightfully so – every year it's exhilarating and this year was no different.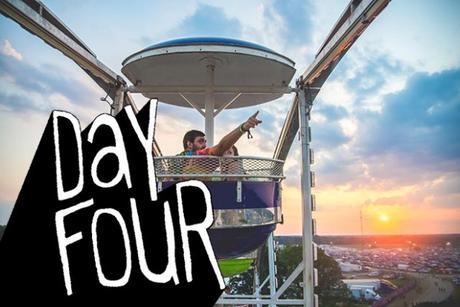 After the crushing exhaustion from day three, I took it a little easy on the final day of Bonnaroo. I started my day with Nashville based Civil Twilight, and their remarkably large early afternoon set. The hometown edge definitely helped both in turn out and the comfort of the band on stage. 
Father John Misty, who we were looking forward to, played at the hottest point of the day while an inflatable man was tossed around in the crowd (during "Bored In The USA") and he made sure to comment "There could not be a more apt visual for this song — you may think it's just subversive but it is actually getting me quite off." It was just as amazing as was to be expected, though perhaps a little more smelly than the usual show. 
I ended the festival with the perfect closer, Dead and Co. While the majority of the younger going festival crowd seemed to leave a little early and miss these legends, they were definitely missing out.  They played 2 sets (4 hours) with all the crowd pleasers, including "Shakedown Street" " Passenger" "Bird Song." It was a memorable and phenomenal way to close the weekend. 
Photos
Borns


Bully


CHVRCHES


Civil Twilight



Daughter


Dead and Co







Ellie Goulding




Father John Misty




Grace Mitchell



Grace Potter



Halsey


LANY


LCD Soundsystem




Leon Bridges


M83






Marian Hill






Miguel



Natalie Prass


Oh Wonder




Purity Ring







Superjam




Tame Impala








Two Door Cinema Club




Wet