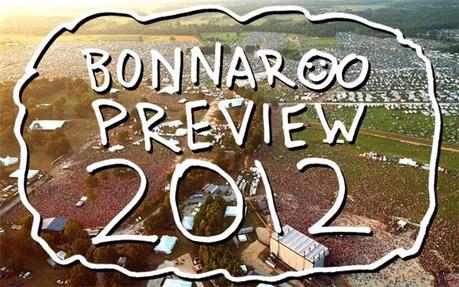 Photo credit: Taylor Crothers
Folks, it's almost time to pack up your tents, hitch a ride and head back to the farm: Bonnaroo is today! The four-day festival, which takes place on the grounds of a 700-acre farm in Manchester, TN, returns for its eleventh year and retains its unique charm while keeping up with the times.
Though recent headliners have been decidedly more mainstream rock, and lineups over the past few years have featured strong undercurrents of hard rock, bluegrass, country, hip-hop, and electronic, Bonnaroo has always tapped into its jam-band roots. Let's put it this way: it makes perfect sense that the festival has its own Ben & Jerry's flavor. Curated by those with good taste and an aim to please but not placate, Bonnaroo's broad appeal inspires both hardcore fans and casual concert-goers with just the right amount of hippie spirit.
Now, if you're a first-timer, a caveat: with over ten stages running day and night, there's almost never a dull moment, but some difficult decisions must be made. Ultimately, experience is up to you. Arguments can be made for both meticulously scheduling and freestyle adventuring. We can't tell you which is better. We can, however, help you keep your ear to the ground. Read on for our rundown of this year's lineup.

On the main stage, you'll find Radiohead, Red Hot Chili Peppers, Phish, Beach Boys, Bon Iver, and The Shins.

B // A festival lineup is only as good as it is well rounded, and the 2012 arsenal can't miss. The only thing lacking is the electricity of a mind-blowing exclusive act — most of the headliners are major touring acts.  It's a guaranteed great time that feels more like a reunion with old friends than the event of the year. That is, of course, unless you're into late-night jams and discovering the next big thing.


Few can pull off both professional and completely unhinged live the way Radiohead can. The groove-oriented setlist heavy on recent material is complemented by an astoundingly ingenious and beautiful light show. Seriously. The only thing more mesmerizing is Thom Yorke's dancing.
Set: Friday, 8pm, What Stage

After his explosive Thursday night set at least year's festival, Donald Glover's alter ego Childish Gambino is being given a bigger stage to play with. We're not sure what he's going to do with it, but we do know you'll have to maintain a strict drug regimen if you want to keep up with his rapid-fire wit.
Set: Saturday, 6:15pm, Which Stage

Some Superjams are celebrations of an artist's work, and some Superjams are one-off supergroups. Last time ?uestlove got involved, Ben Harper and John Paul Jones himself came together to kick out some Led Zeppelin tunes. Excited yet?
Set: Saturday, 12:15am, This Tent

Revivalists, evangelists, and professors of soul, they're the tightest ensemble on the scene, their chops earned through good old-fashioned blood, sweat and tears. Plus, they have a horn section and know how to use it. If your toes aren't tapping, you might not be human.
Set: Friday, 3:00pm, What Stage

Alice Cooper's got an agenda: show the younger generation what a real show is. "If you're in the first 20 rows, you'll probably get some blood on you. When we get up onstage, my band has the instruction: kill the audience." This is coming from a man who routinely executes himself onstage via hangman's noose and guillotine. You should probably listen.
Set: Saturday, 12:00 am, That Tent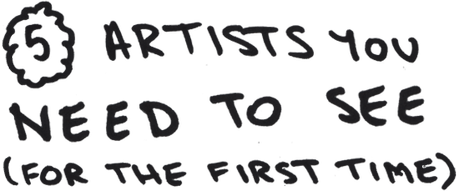 They possess the furious groove of The Who, the melodic jam sensibility of The Allman Brothers and the careful progressive craft of Rush. You'll never see a band more completely thrilled with what they do than White Denim. They look like they're experiencing pure ecstasy when they play, and that energy burns down the house.
Set: Thursday, 8:45pm. The Other Tent

The comedy tent is packed with talent this year. It's also one of the few places at the festival with air conditioning. Lines will be long, and you might miss some great bands, so make it worth it. Watts is a mighty fine beatboxer and improvisational musician, and Darby (best known for Flight of the Conchords) is a comedian with a knack for sound effects. You might not see something like this anywhere else.
Set: Saturday, 4:30pm, Sunday, Comedy Theatre; 1:00pn and 3:00pm, Comedy Theatre

Robert Ellis sounds as though he's been singing country for decades, but he's not even 25. Also, his bandmates are equally prepared for both ballads and barnstormers — there'll definitely be some boot-scootin' as he turns the joint into a honky tonk. For those who say they don't like country.
Set: Friday, 7:45pm, Solar Stage; Saturday, 8:00pm, Great Taste Lounge

This jazz-fusion supergroup features Jack Bruce (Cream), Vernon Reid (Living Colour), Cindy Blackman Santana (Santana, Lenny Kravitz), and John Medeski (Medeski, Martin, and Wood). The album's out next week, so their material is largely a mystery. Live reviews, though, have been raving. The legendary Jack Bruce doesn't come around that often.
Set, Saturday, 12pm, The Other Tent

Self described as "indie space pop," they serve up hooky, hazy upbeat tunes with a psychadelic twist. Very promising stuff indeed.
Set: Sunday, 5:30, Sonic Stage