It's no secret it has been all quiet on the doodle house front as of late. Today, I'm happy to announce it is in part because most of our DIY dollars have been reserved for….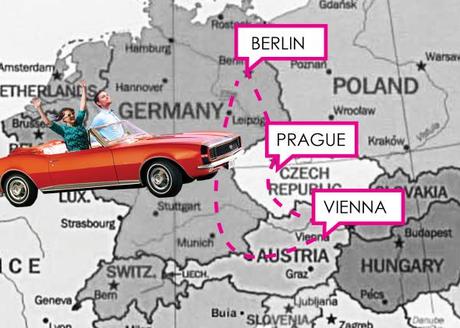 We depart tomorrow for a two-week trip to Central Europe–a first for both the mister and myself. We fly in and out of Germany, with side trips planned for Prague, Vienna and the Salzburg lake district, all before concluding our trip with a 4-day Berlin bender with our buddies Nick and Melissa.
We'll be sure to tell you all about it. Prost!