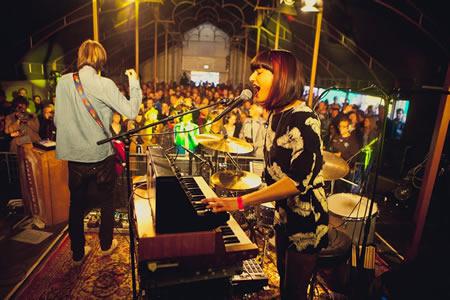 photo: Tom Roelofs
Dutch indie rock duo Bombay Show Pig will be on tour on South Africa this Summer. The final gig is at the Oppikoppi Festival, sharing the bill with the Eagles of Death Metal and Diplo.
Live dates:
07/26 Memphis Rock, Potchefstroom
07/27 Town Hall, Johannesburg
07/28 Mystic Boer, Bloemfontein
08/01 Cool Runnings, Johannesburg
08/03 Tanz Cafe, Johannesburg
08/03 Studio 1 (TV show), Johannesburg
08/04 Arcade Empire, Pretoria
08/10 Oppikoppi Festival, Northam
Âť bombayshowpig.com
HCTF review of Vulture/Provider.