While bold and traditional may seem like opposite ends of the spectrum, the marriage of the two often results in sophisticated, luxurious, yet still classic interiors. Bold color is big this year, but it certainly takes the right client to run with it. For those willing to take the risk, here are some of my favorite examples: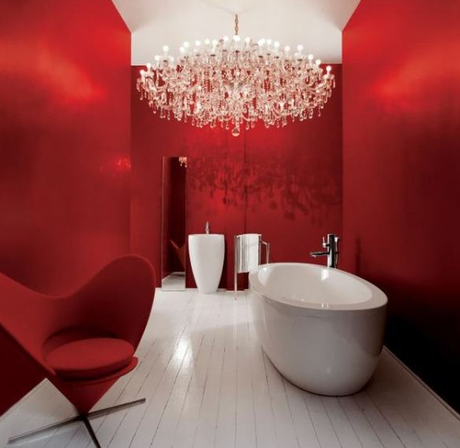 Photo via Modern Decorations.
This bathroom is a work of art. The sleek modern fixtures, traditional, opulent chandelier, and bold red walls are chic and dramatic.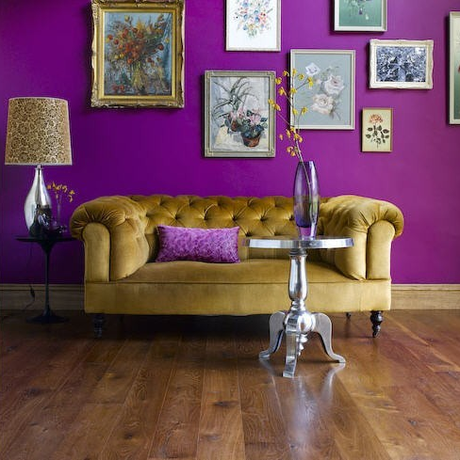 Photo via Houzz.com.
Classic elements such as a rich wooden floor, amazing gold sofa, and vintage artwork are paired with contemporary purple walls. Love how the gold acts as a neutral.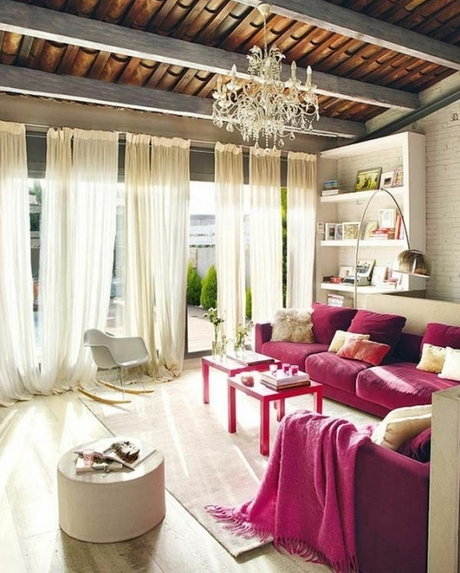 Photo via Ideas y más Ideas Micasa.
Color doesn't always have to be restricted to the walls. This loft features rustic wood beams, a traditional, luxe chandelier, an unexpected deep pink in the sofas and throw, and well-placed modern elements for a romantic, mix of styles.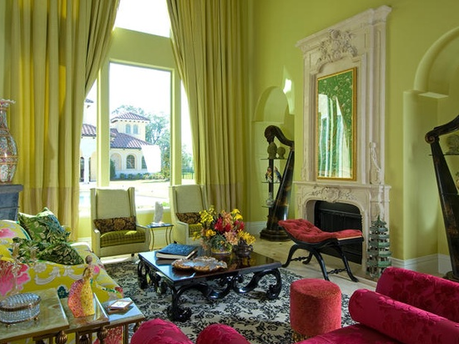 Photo via HGTV.
What a unique color scheme! The carved stone mantlepiece, dramatic window treatments, and variety of traditional features are infused with the bright lime and fuchsia color palette for an eclectic, one-of-a-kind space.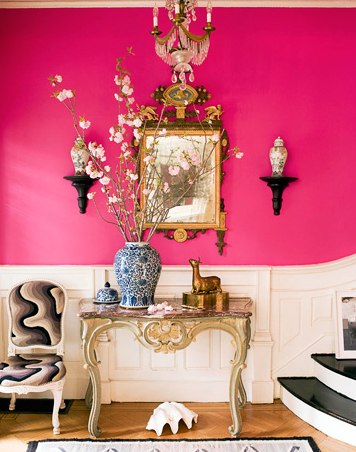 Photo via House Beautiful.
Jonathan Berger combined a bright pink wall with an 18th century Italian mirror and a Louis XV table and chair. The chair features vintage needlepoint. Note the incredible black and white stairs as well!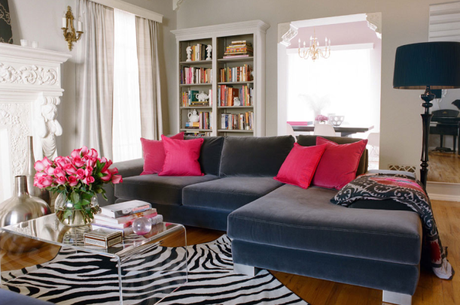 Photo via Kishani Perera's Portfolio.
Kishani Perera has a knack for adding the unexpected. The traditional architectural elements of this room are given new life with a plush sectional sofa, pops of pink, a zebra rug, and a lucite acrylic table. Seriously glamorous.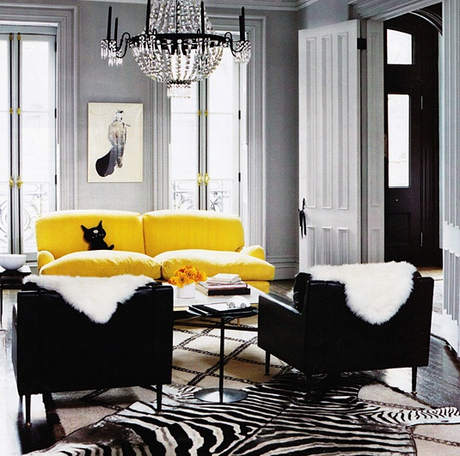 Photo via Lonny Mag via Redesigning Sarah.
A historical living room with a classic chandelier and architecture is juxtaposed by modern furniture, a black and white color scheme, and a well-placed pop of bright yellow.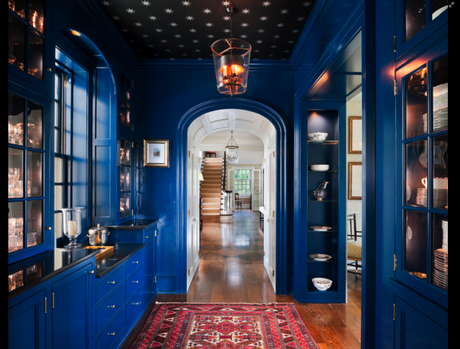 Photo via Archer & Buchanan Architecture, Ltd.
The butler's pantry in a historic home in Villanova, PA features bold blue floor to ceiling color saturation, a sparkling star speckled ceiling, along with dark wood floors, an antique rug, and classic glass cabinets.
How bold are you willing to go? Would any of these spaces work for you?