I have a long standing love for Bobbi Brown cosmetics. I know I can always rely on her products to be high quality and do what they're supposed to do. I also love her beauty motto, the way she likes to enhance your natural features. 
My all time favourites from the range are the Corrector and cream eye shadows. I've used them both for around ten years now. 
Recently I've discovered how beautiful the Bobbi Brown lip product range is. I've already reviewed the Crushed Lip Colours (you can read that review here), today I'll tell you about the Pot Rouges and Lip Balm.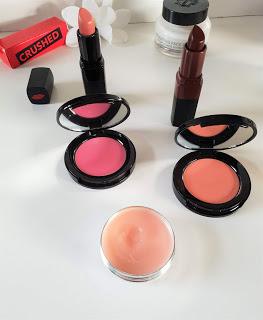 Bobbi Brown Sazan Nude Crushed Lip Color, Blackberry Crushed Lip Color, Pale Pink Pot Rouge, Fresh Melon Pot Rouge and Lip Balm.
Pot Rouges have been on my radar for years now, I'm a big fan of multi use products and the Pot Rouges can be used on the lips and cheeks.
They come in a shallow pot with a mirror, making them perfect for touch-ups during the day. 
I have Pale Pink and Fresh Melon. Pale pink is a cool toned mid pink (not pale at all) and Fresh Melon is peach/apricot.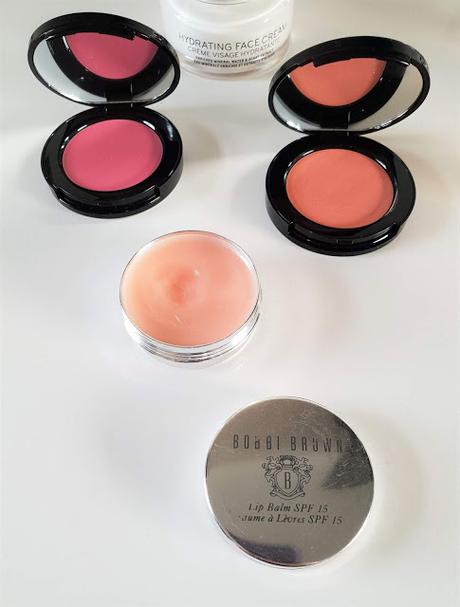 When worn as a lipstick I get around four hours wear before I need to reapply, when worn as a blush they last all day.I find them to be light on my lips, slightly hydrating and pleasant to wear, with a lovely glossy finish. The coverage is opaque with two layers. On days when I want a light color I apply one layer, when I want more coverage I apply two layers. 
Pot Rouges cost $50 and come in ten shades so there's sure to be something to suit everyone.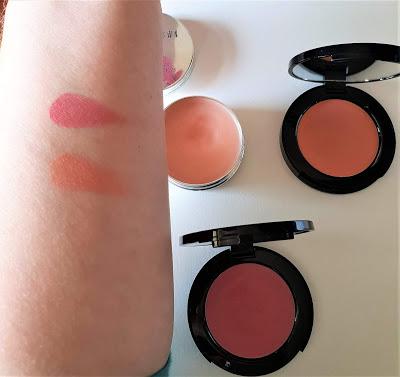 Bobbi Brown Lip balm is a very underrated product. I'm surprised there isn't more hype about it because it's a truly gorgeous balm. It's creamy, hydrating, has an SPF of 15 and is super hydrating. The finish is glossy so it's great for those no make-up days or over the top of lip color. The pot is wide so I don't have to dig my finger in and end up with balm underneath my nails. Having a screw on lid means I don't have to worry about it coming loose in my handbag and the pot looks gorgeous so it's one I'm happy to show off. An added bonus is that the silver top means I can also use it as a mirror. 
At $38 for a 15 gram pot it isn't the cheapest lip balm in my collection, but in my opinion it's worth every cent.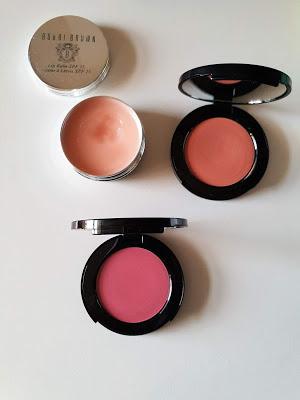 You can purchase Bobbi Brown products from their counters at Myer, David Jones and the Bobbi Brown website.
What's your favorite Bobbi Brown product?
Note: Fresh Melon Pot Rouge and Blackberry Crushed Lip Colour were provided for review. All other products I purchased myself.