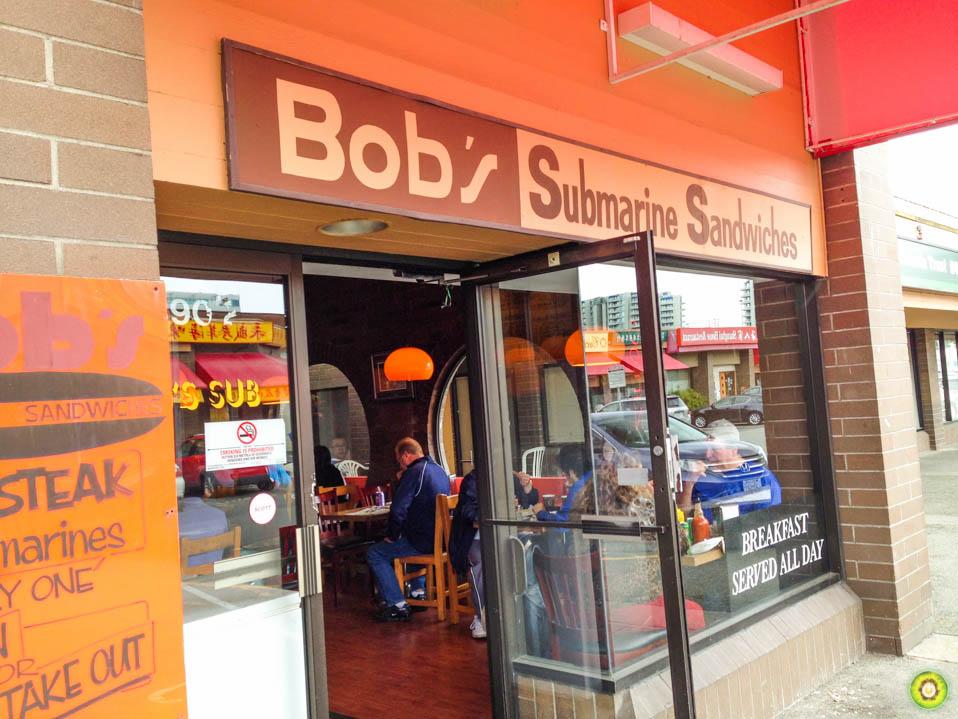 I had just finished up a meeting around lunch time, and I was completely famished! I guess it wasn't the best idea to just drink a smoothie… bringing snacks would've been helpful too. Oh well, I've always had my eye on Bob's Submarine Sandwiches, and it was the perfect day to try it out. Why? From all the posts and pictures, it seems like they stack up hefty amounts of meat on some buns – perfect for my hollow stomach.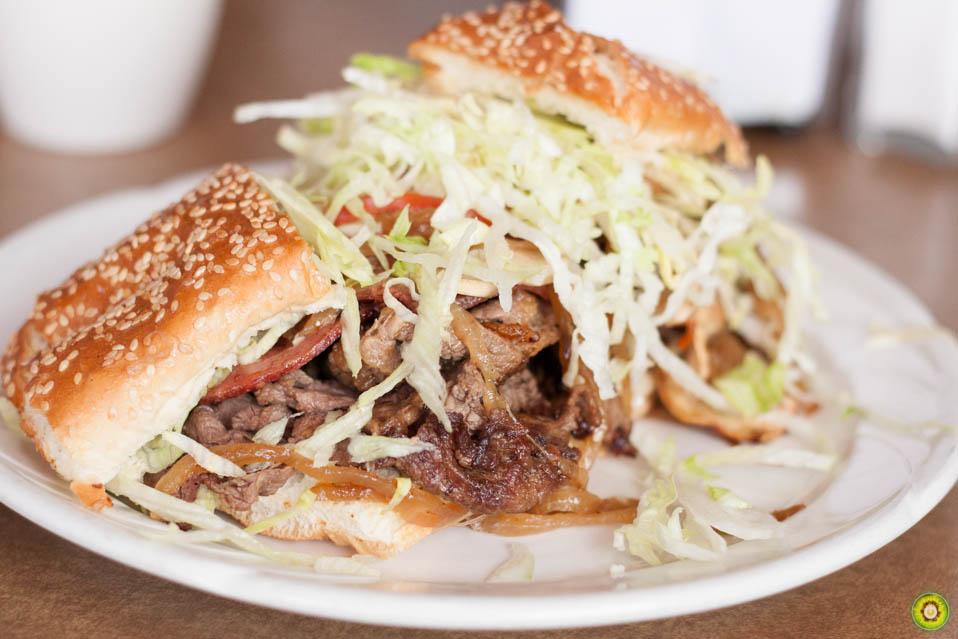 I already knew what I was going to order: 6″ The Super Sub ($5.9). And super it was: double steak, double cheese, mushrooms, salami and capicollo. Shove off Subway – it doesn't get any better than this!
There was so much meat that I didn't even notice the tomatoes until one slipped out. And be prepared with napkins! This sub was not an one-hander! I repeat, rip out a stack of napkins from the dispenser because it's going to get mofreakin' messy.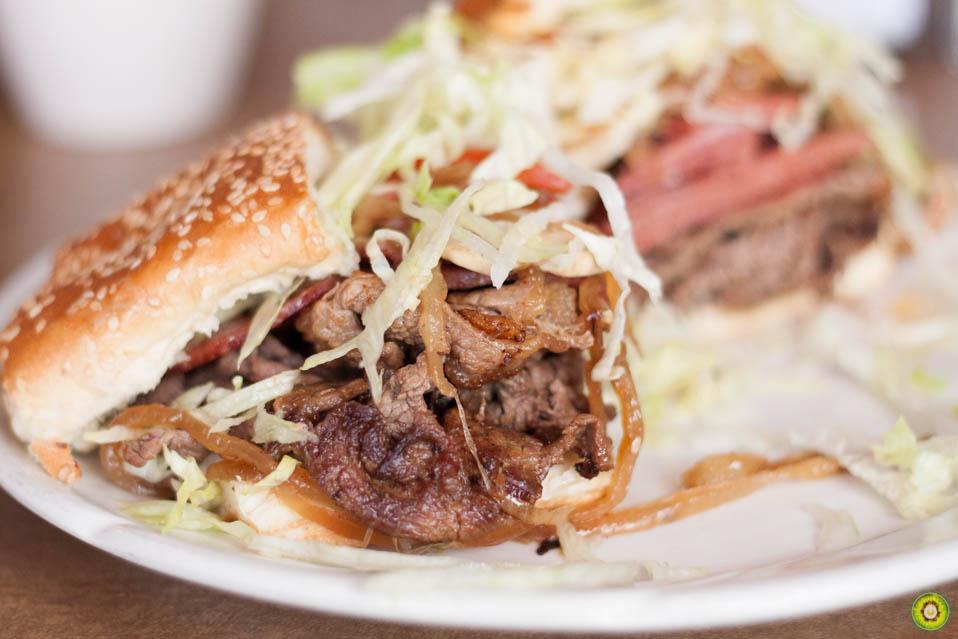 The first byte was incredible. Super juicy and flavourful. However, each proceeding byte gave me mixed feelings. Some parts of the steak dry and tough, which left my jaw slightly fatigued. Others were just bang-on fantastic! Can't win 'em all, I guess.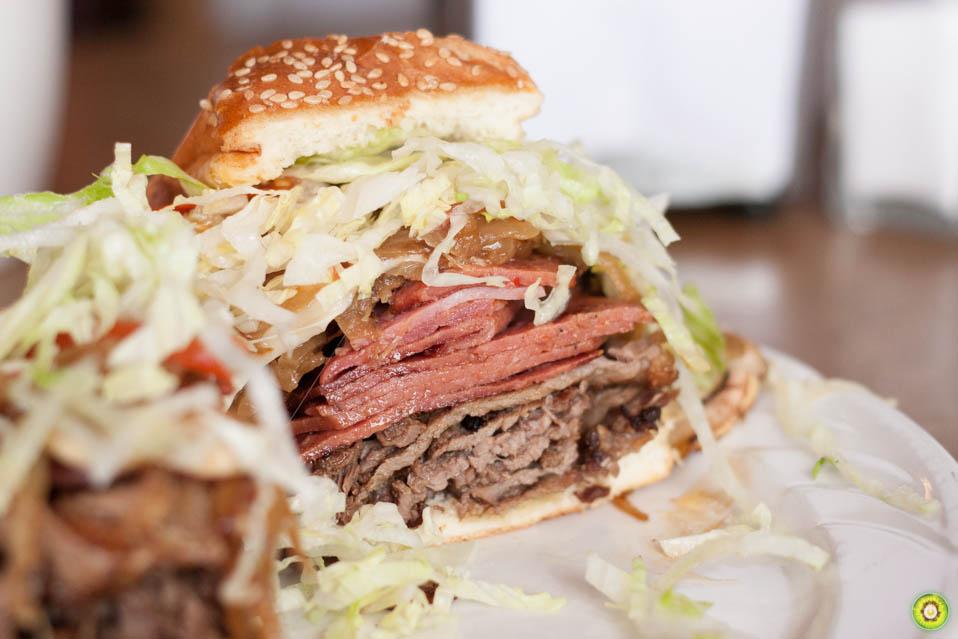 The salami and capicollo were absolutely delicious from beginning to end. To be honest, it was my first time ever eating salami. As I munched and chewed, it really just tasted like pepperoni – but not the burnt kind on Domino's pizza! I also picked up on a subtle spiciness from the tender meats.
Final Bytes
I was so grateful that I only ordered a 6″. It's MASSIVE!
These super great deals are cash and debit card only
Conveniently located across Richmond Centre
Foodobyte's Rating

---