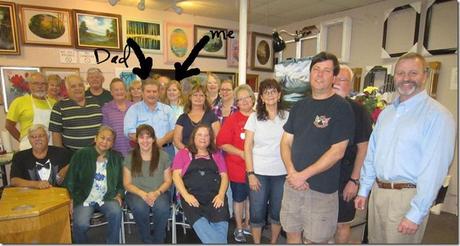 I had such a great time taking Bob Ross Certified Instructor class LI.  I still need to complete two more sessions to be a certified Bob Ross Instructor.  It was a lot of fun to learn a new medium and learn a few techniques to add to my skill-set.  I also got to meet some fabulous people between students and instructors.  I'm sure a few will become fast friends.  What made this trip even more special was getting to experience this with my Dad and spend a week with my parents in beautiful New Smyrna Beach, Florida.  My Dad had not painted in 50 years, but use to and was excited to do something creative again. It was great to be taken care of by my Mom again too.   She would send us off to 'school' each day with breakfast.  We'd come back to the condo for lunch and it would be on the table waiting for us.  We'd get back after a long day of painting and Mom had dinner ready too!  Fabulous to be mothered after the age of 40, huh? We enjoyed it so much, we've already signed up for the next two classes this summer!
Many of the paintings inspired by Bob Ross are more of an illusion and learning how to play with textures of paint and layering of elements in your design to create perspective.  It is something that you can easily inspire others to paint and I hope to grow from here.   I'm so anxious to visit my local art store, Stuart Art Supply, to take more fine-art oil classes.  I don't think I will be so intimidated by oils now.
If you missed watching the process on my Cheryl's Window Facebook Page, here are a few from the class.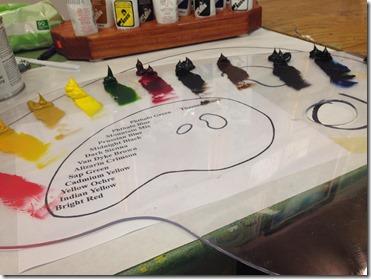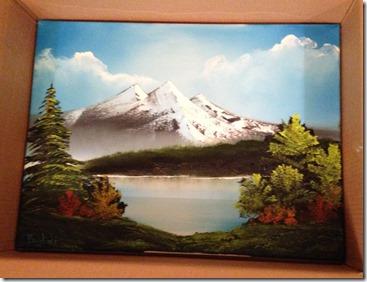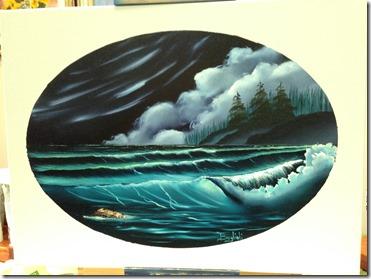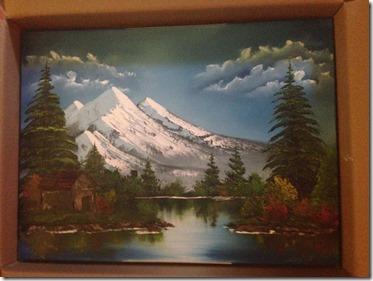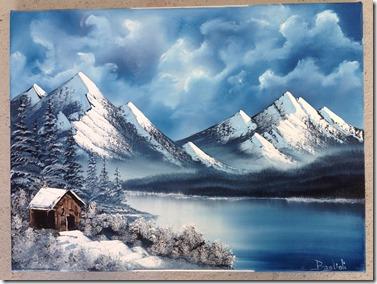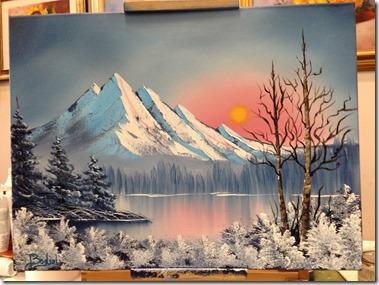 We painted a different painting each day.  These aren't scenes we see around here, but were good concepts to learn how to paint.  I will keep practicing and see what I can create that are more relevant to Florida.