Happy Friday! I am STILL executing Save the Dates! Its amazing. Wanted to share the latest... A destination wedding in December to a U.S. location. So fun. You don't have to be headed to an exotic location out of the country to employ a boarding pass. As long as you are packing a bag! Congratulations to Cara and Nathan!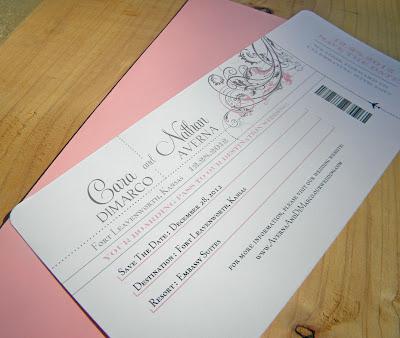 Boarding Pass Save the Date in a soft pink and gray with matching #10
pink envelope by Wasau. Will make this one available on my Etsy shop soon!
Have wonderful weekends and I'll be back on Monday! Busy, busy week ahead!
Take care,--ct