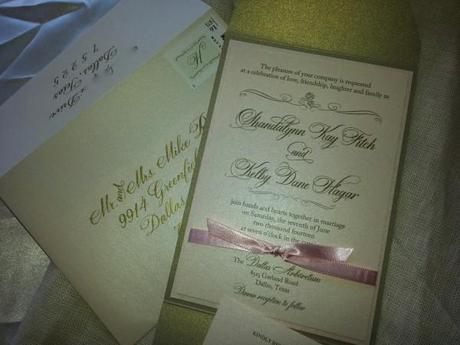 Bigger isn't always better!  This blush and gold wedding suite was for a small
wedding of fifty guests which allowed me to add some personal touches.
 The invitation features fonts from my Dom Loves Mary Total Design Calligraphy Font Collection.
I added some Dom Loves Mary Flourishes to the letters to make them a little fancier!
The "and" is one of my Dom Loves Mary Add On words.
These are both included in the Total Design Collection.
In addition, I used some of my Belluccia Hand Drawn Flourishes .
Everything was printed on Blossom shimmer paper from Marsupial Papers.
The suite was enclosed in this beautiful stardust vertical pouch also from Marsupial Papers.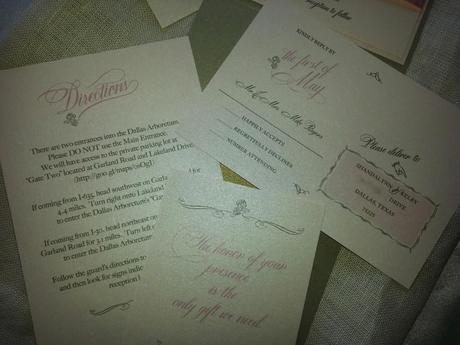 The rose ornament and pointing hand are from my Belluccia Hand Drawn Ornaments.
The frame around the return address on the Reply Post Card
was created using my Belluccia Hand Drawn Borders.
I got to use all of my toys on this one:)
The Directions card, RSVP card and No gifts card are printed on the same blush shimmer
paper as the invitation.
With the smaller number of wedding guests, I was able to print each
guest's name on the RSVP card as an added personal touch.
These were printed on my Epson R2000 Stylist Photo Printer.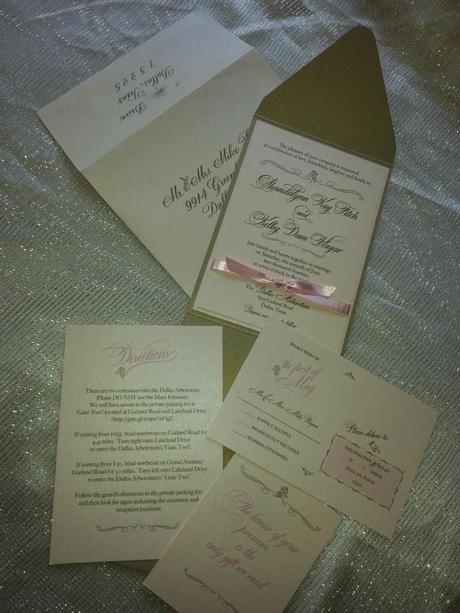 Each envelope was hand-lettered in gold ink in the invitation's lettering style.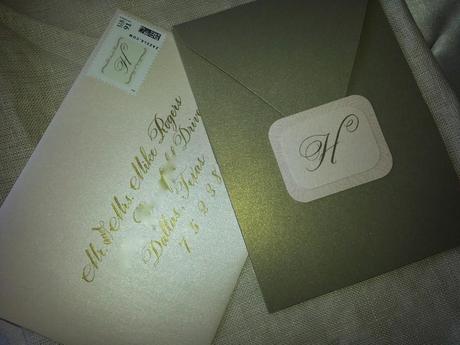 The pretty marsupial pouches are sealed with an "H".  The "H" is printed on the
shimmer paper and backed in a pink, flower print paper, each with rounded corners.
After the seal is attached to the pouch with double backed tape,
the tip of the flap can then be inserted into the top of the seal.
This  allows for easy opening by the guest without the need to tear up the pouch.
The custom  "H" postage stamps are from Zazzle.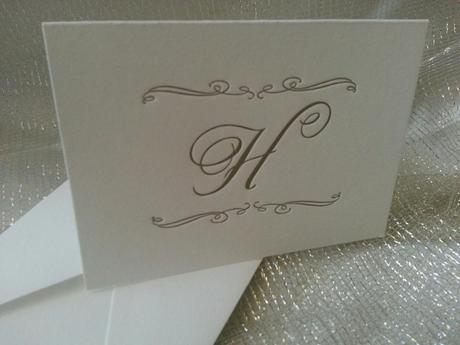 The Thank You cards by The Aerialist Press are letter pressed on thick,
all cotton card stock from Crane using antique gold ink.  They are simple yet, luxurious.
The wedding, held at the Arboretum, was picture perfect!
Photos of the wedding day signage will be shared on an upcoming post.
In the meantime I wish Shan and Kelby many years of happiness!
Have a Thankful Thursday!
Debi
As always you can check out any of my fonts by clicking on the graphics below.
Cantoni was selected as one of MyFonts Most Popular Fonts of 2013!
Thanks to all of you, she's still on the Best Seller's list as well!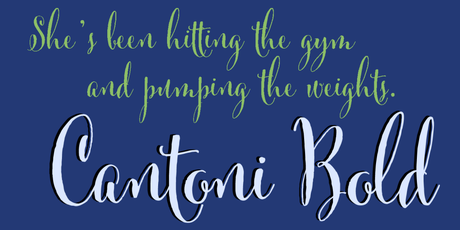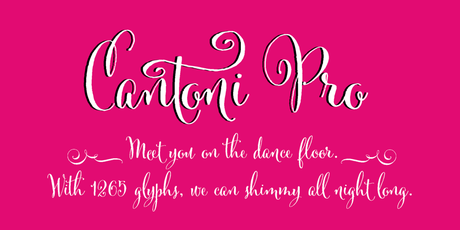 Dom Loves Mary made it to #4 on Hot New Fonts, was on the Best Sellers list and a Rising Stars winner  in November 2012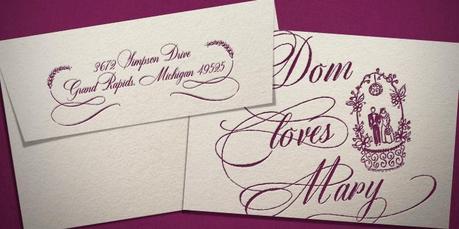 Belluccia was one of MyFonts Most Popular Fonts for 2011.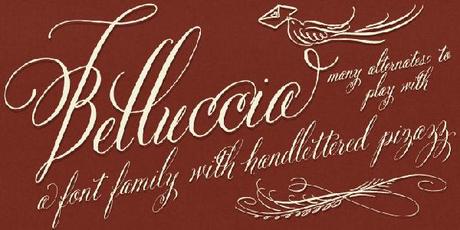 And the new Belluccia Bold released in January 2014 was a Hot New Fonts lister!