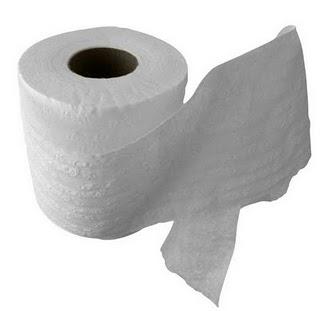 On Friday

The Huffington Post

reported the outcome of

Cheap Chic Weddings'

annual toilet paper wedding dress competition. Yes ladies, you too could enter next year; just design, create and model your very own two-ply perforated bridal gown. Of course, you'll have to ignore all the asides about marriage landing you in "the poo", or how it's as easy to flush away as it is to get a divorce. Oh, and to spare all embarrassment, you'd better pray you don't get attacked by an Andrex puppy!