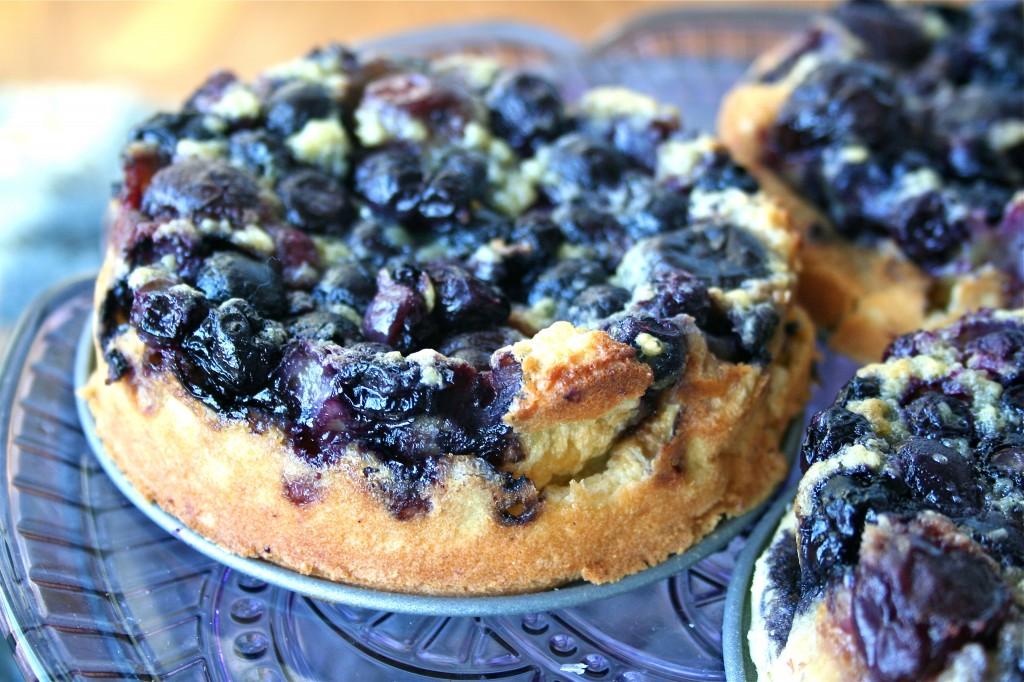 As you know, we had a small scare last week. Or, more accurately, I had a small scare last week (Ryan remained valiant through it all). When we went in for our biweekly check-up at the OB, she mentioned that my stomach hadn't grown since she'd last seen me. She scheduled an ultrasound to make sure that our Lucy was still growing, receiving nutrients from the placenta. She tried to assure me that likely everything was just fine. But I didn't (and still don't) like the word "likely."
Ryan and I had a difficult time conceiving. We were in the office of a fertility specialist when we found out we were pregnant. My first twelve weeks were touch-and-go. My progesterone levels dropped around 8 weeks, causing me to bleed and sending us to the ER. When we finally made it to the second trimester, I felt such relief and gratefulness. When we saw Lucy at our anatomical scan in January, I cried. The ultrasound tech told us again and again, "She's just perfect."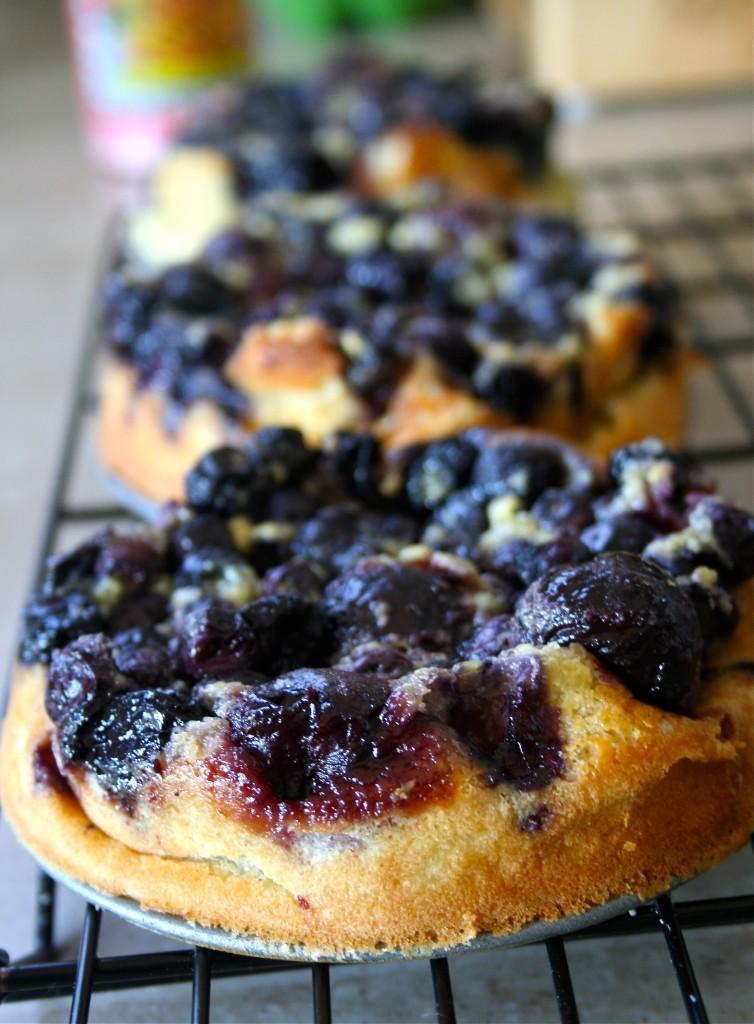 So when I thought there might be something wrong, when I feared my body had stopped doing what it was supposed to do, I panicked. Thankfully, I had my stellar husband, a few good friends, and my sweet mom to reassure me: everything's going to be alright.
And yesterday morning, we confirmed just that: everything with Lucy is fine.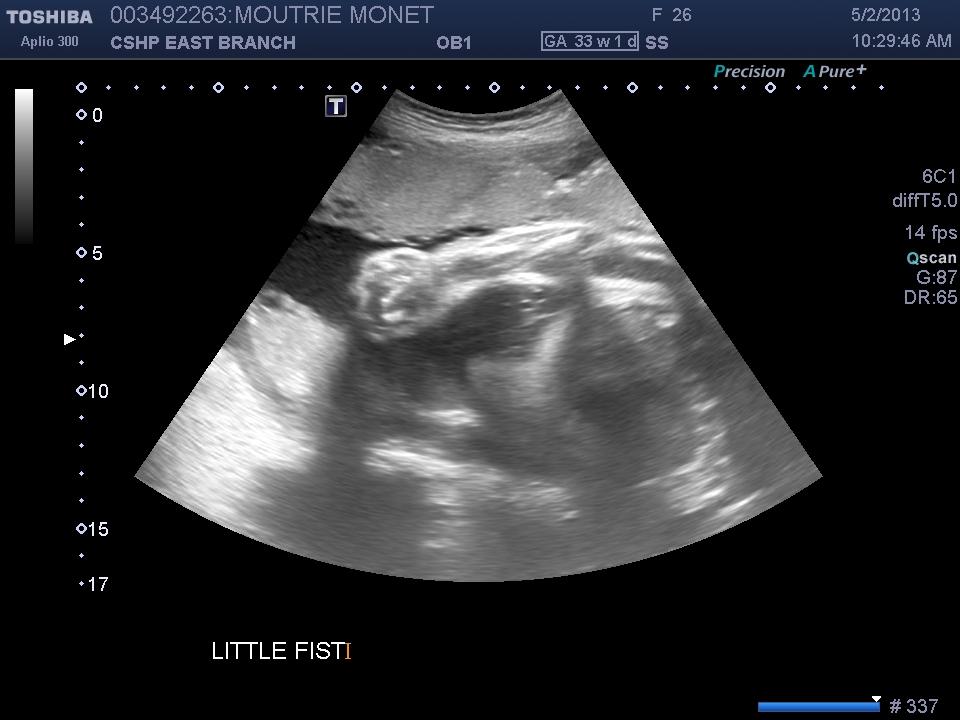 Not only is she still growing, but she's a few days ahead of schedule, weighing almost 5 lbs. She's nestled down into my pelvis (ready to go into the world!) and she's still keeping her hands close to her sweet face. Wonderful reassurance. Just what I needed to carry us through these last weeks.
And so after we got the good news, I came home and baked these pretty blueberry clafoutis (isn't this the best word to say aloud?). Clafoutis are a simple, rustic french dessert that showcase seasonal fruit. The batter is decidedly eggy, which makes it ideal for brunch or dessert. If you know how to use a bowl and a whisk, you can make a clafouti. Easy and beautiful and delicious, they're a must-make this Spring and summer.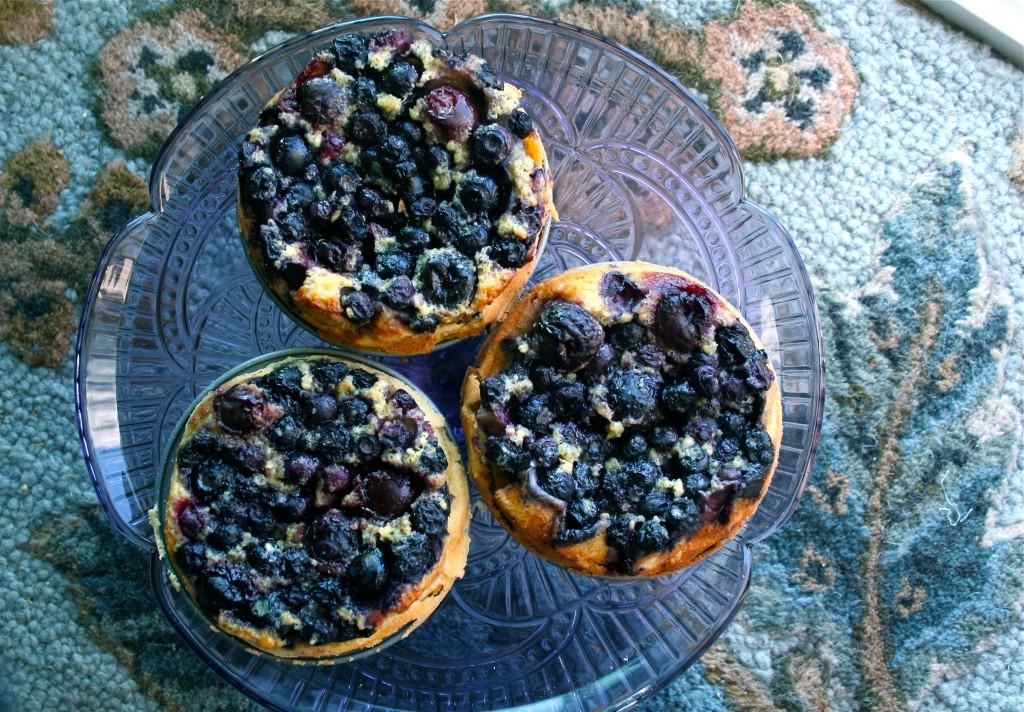 Blueberry Clafouti
*From King Arthur Flour
3 cups fresh or frozen blueberries

3 large eggs

3/4 cup milk

1/4 teaspoon salt

2 tablespoons butter, melted and cooled

1 teaspoon vanilla extract

1/4 teaspoon almond extract

1/2 cup granulated sugar

3/4 cup White Whole Wheat Flour
Preheat the oven to 350 Fahrenheit. Lightly grease a 9 x 2-inch round cake pan, or a 9-inch pie pan at least 1 1/2 inches deep. Place the blueberries in the pan. Note: I used three mini spring foam pans. If you use a spring foam pan, be sure to place a cookie sheet underneath as the batter will seep out.
In a medium bowl, whisk together the eggs, milk, salt, melted butter, vanilla, almond extract, and sugar. Whisk in the flour, stirring till most of the lumps are gone. Pour the batter over the fruit.
Bake the clafouti for 45 minutes, until a cake tester inserted into the center comes out clean. Remove it from the oven, and serve it in wedges, warm or at room temperature. A dab of whipped cream is entirely appropriate. Yield: 8 servings.
Monet
Anecdotes and Apple Cores