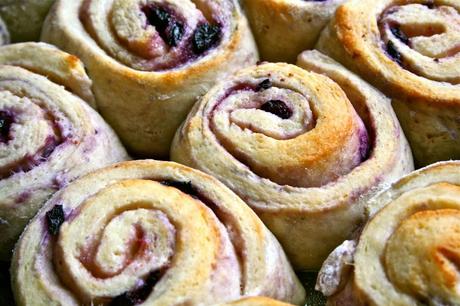 There are days when I just can't stop myself. A dozen muffins. A batch of cinnamon rolls. A pot of black bean soup. I woke up yesterday with the firm belief that my kitchen could solve most, if not all, of my ills. Several hours later, after bowls had been washed at least two or three times and my counter was covered with cooling racks, I sat down to write this post. And sure enough, I felt far better than I had first thing that morning.
Ryan and I are still adjusting to Colorado's weather, and it has been too cold for my liking the past few weeks. Granted, most of my winter clothes no longer fit (thanks Lucy!) so bundling up has been a challenge. In Austin, Ryan and I would walk constantly. We'd walk to the store, we'd walk to dinner, we'd walk when we woke up, and we'd walk before we went to bed. I'm beginning to realize how much I miss Austin's more temperate weather!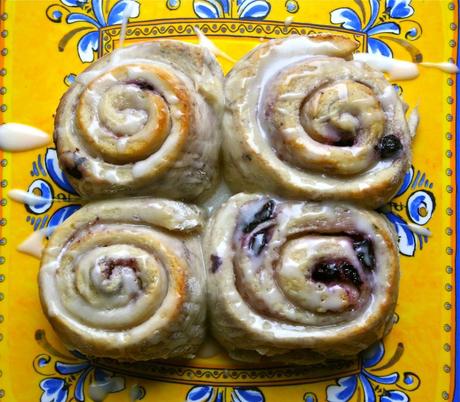 But…thankfully the colder weather does encourage my other coping mechanism–baking. Because there's nothing like looking out of your kitchen window to see birds float down just as gracefully as the snow falling. Couple that sight with the smell of your first batch of cookies in the oven and you're pretty close to heaven.
At our last hypnobirthing class we talked about what our babies experience in the womb. I was reminded how important it is to handle stress in positive ways. When I get upset or angry, my baby receives some of those stress hormones through my placenta. Likewise, when I do something I love (walking, baking, talking to Ryan or my mom) Lucy receives the same feel-good endorphins that I do. So today, as I processed change and uncertainty, I wielded a wooden spoon. When my mind grew cluttered with all the things still left undone, I remembered that this was the time for Lucy and me to unwind and take care of ourselves.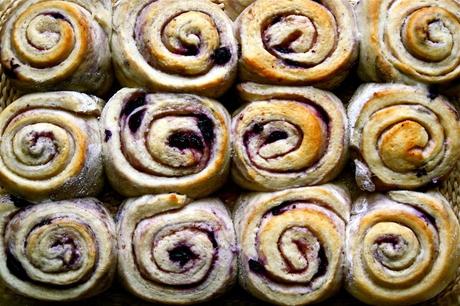 What came from my relaxation therapy today? These beautiful and moist blueberry "cinnamon" rolls. I took my favorite breakfast pastry dough and added a generous helping of frozen blueberries. Instead of the typical brown-sugar/cinnamon combo, I brushed melted butter, lemon juice, and granulated sugar over my rectangle of dough. Carefully, I rolled it into a long log which was then cut into twelve equal pieces. The smells that wafted from my oven were like the best of both worlds. The warmth of winter coupled with the freshness of summer.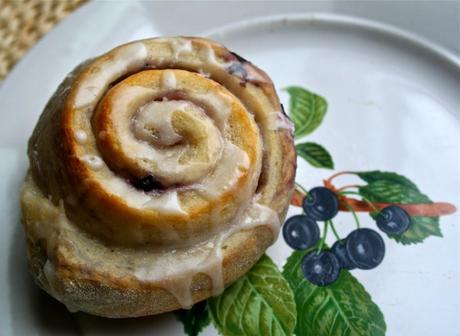 Blueberry "Cinnamon" Rolls
2 (.25 ounce) packages active dry yeast
1/4 cup warm water (110 degrees F/45 degrees C)
1 1/2 cups buttermilk
1/2 cup vegetable oil
4 1/2 cups all-purpose flour
1 teaspoon salt
1/2 teaspoon baking soda
2/3 cup frozen blueberries
1/2 cup butter, melted
Juice from one lemon
1/2 cup granulated sugar
In a large bowl, dissolve yeast in warm water. Let stand until creamy, about 10 minutes. In a small saucepan, heat the buttermilk until warm to the touch.
In the bowl of your stand mixer, combine buttermilk, and yeast mixture; mix well. In a smaller bowl, whisk together the flour, salt and baking soda. Stir the flour mixture into the liquid 1 cup at a time, until a soft dough forms. Add in frozen blueberries. Knead dough with dough hook for 5-8minutes. Alternately, turn dough out onto a lightly floured surface and knead. Cover and let rest for 15 minutes. In a small bowl, stir together the butter and lemon juice.
On a well-floured surface, roll dough out into a large rectangle. Spread the lemon butter mixture over the dough and sprinkle generously with granulated sugar.  Roll up into a log and pinch the seam to seal. Slice into 1 inch pieces and place cut side up in a lightly greased 10×15 baking pan. Cover and let rise 30 minutes or cover and refrigerate overnight. If baking immediately, preheat oven to 400 degrees Fahrenheit.
Bake in preheated oven for 20 to 25 minutes, until golden brown. Meanwhile, make glaze. Whisk together 1 cup powdered sugar with 4-6 teaspoons of lemon juice. Once rolls are finished baking, pour glaze over top. Let stand for 2 to 3 minutes before serving.
Monet
Anecdotes and Apple Cores