Once upon a time, I used to spend time in small cafe enjoying a good book, a cup of coffee (I gave up drinking it meanwhile) and a sweet treat, sometimes even too. I'd still love to do it and from time to time I still do but with a 16 month old noisy girl is a little hard. One of my favorite cafe would be Starbucks and my favorite treats would be carrot cake and around the holiday the beloved cranberry bliss bar.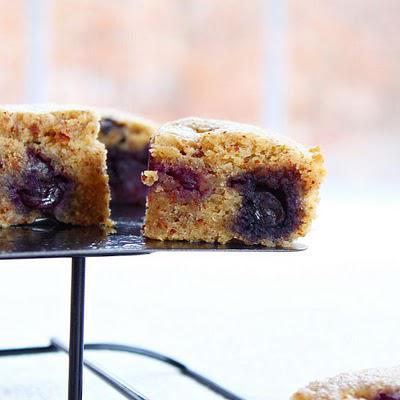 Now, since cranberry are not available year round, what's a girl to do? Freeze couple of bags but not enough for all the cranberry desserts my sweet tooth craves for. This year I did freeze some bags but making this recipe a couple of times plus other treats I only have one bag left :((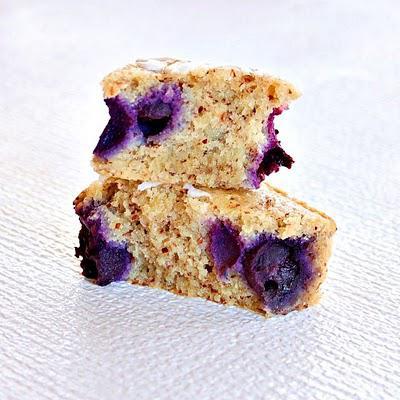 Today was my turn to bring food to our MOPS meeting. What a better way to start the day if not nibbling on a sweet gluten-free bar? The original recipe called for cranberry and walnuts but today I used blueberry. Turned out perfect.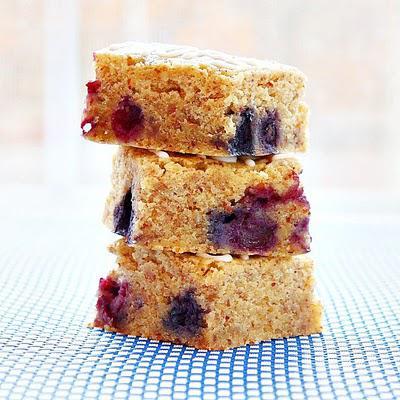 The recipe also called for granulated erythritol and stevia extract but instead I used 3/4 cup granulated sugar. I skipped the cream cheese topping this time also and wrote MOPS with some royal icing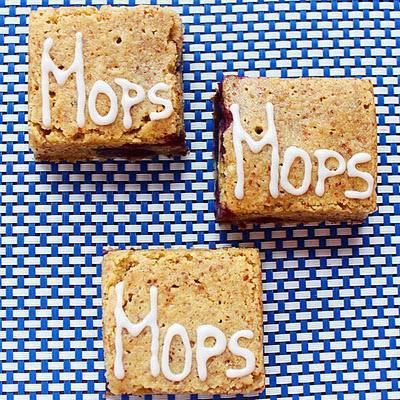 Since I don't have a deep 8X8 baking dish I bake it in my 9X11 brownie dish and reduce the baking time by 5 minutes.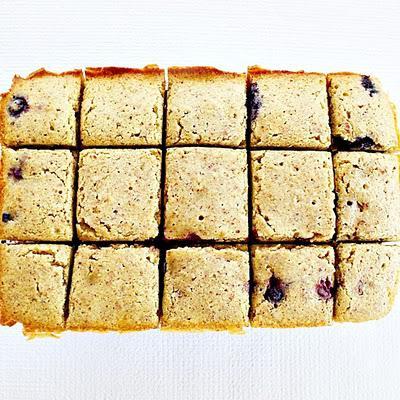 The recipe for these delicious bars belongs to Carolyn. As I was telling you yesterday this month I'm going to show my appreciation to some wonderful Ladies who helped me along the way.
Thank you Carolyn, thank you for all the wonderful recipes you post on your blog and thank you for the encouraging comments left on my blog. Even since I start reading your blog I admired you as a person and also as a baker. Through your recipes you made me try new flours and cut down on my sugar intake.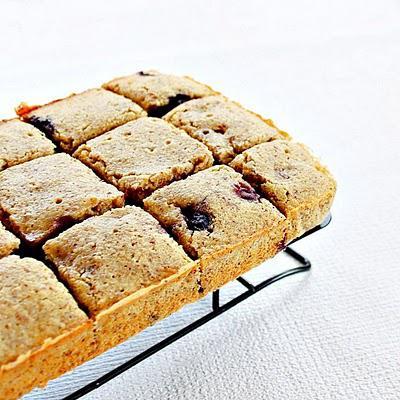 No matter if you're a cranberry lover or not, on Carolyn's blog will find all kinds of sweet treats, lots of chocolate ones even a recipe for delicious gluten free thin mints.No matter what you decide to make, most of them are gluten and sugar free and Carolyn is nice enough to tell you the quantity of sugar needed if you don't have granulated erythritol and stevia extract.