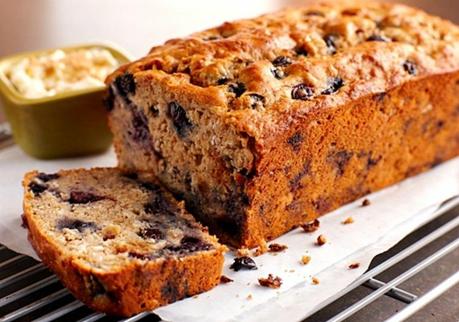 Banana bread is like comfort food for me. It's a complete weakness of mine, and it's so hard to resist eating it at breakfast bars and brunch buffets.
Why would I want to resist eating banana bread for breakfast? The thing is, traditional banana bread might as well be called banana cake – it's usually loaded with fat and sugar, and is much closer to dessert than a breakfast option.
If it weren't so delicious, it would bother me that "banana bread" sounds like a healthy breakfast dish, when in fact it's not.
I'm always looking for recipes that make banana bread healthy while still maintaining the moistness that traditional versions achieve with tons of butter. So naturally, I was super excited when Driscoll's Berries reached out to me to share their recipe for Blueberry Banana Oat Bread! I love Driscoll's Berries because they're organic and always taste delicious.
This traditionally unhealthy breakfast-dessert gets a boost with Driscoll's Berries' recipe by:
1) Adding rolled oats which give it texture, a nutty flavor and loads of nutrients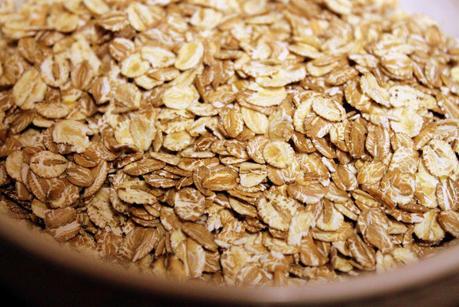 2) Adding blueberries, a super food bursting with antioxidants, bringing sweet tang and moistness.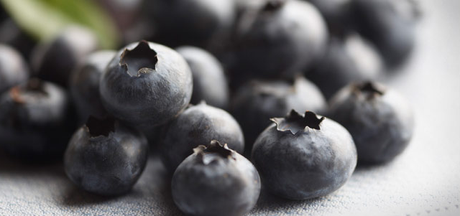 I further amplified the nutritional value of this recipe by adding whole wheat flour, and you can cut the fat by substituting apple sauce for half the amount of oil in the recipe.
The Ingredients
1 cup low-fat buttermilk
2 large eggs
1 cup mashed ripe banana, about 2 medium
2/3 cups packed dark brown sugar
1/3 cups canola oil (you can use 1/6 cup oil + 1/6 cup apple sauce if you like)
2 cups whole wheat flour
1 cup old-fashioned rolled oats
2 teaspoons baking powder
1 teaspoon ground cinnamon
1/2 teaspoons salt
1/4 teaspoons baking soda
1 1/2 packages Driscoll's Blueberries
The DirectionsStep 1: 
Preheat oven to 375°F. Coat a 9 x 5-inch loaf pan with cooking spray and dust lightly with flour.
Step 2: 
Whisk buttermilk, eggs, banana, sugar and oil in a large bowl until well blended. Combine flour, oats, baking powder, cinnamon, salt and baking soda in a separate bowl. Stir flour mixture into buttermilk mixture, mixing just until combined.Gently fold in blueberries. Pour batter into prepared loaf pan.
Step 3: 
Bake about 1 hour, or until browned and a pick inserted in center comes out clean. Cool in pan 15 minutes. Remove from pan and cool completely on a wire rack before slicing.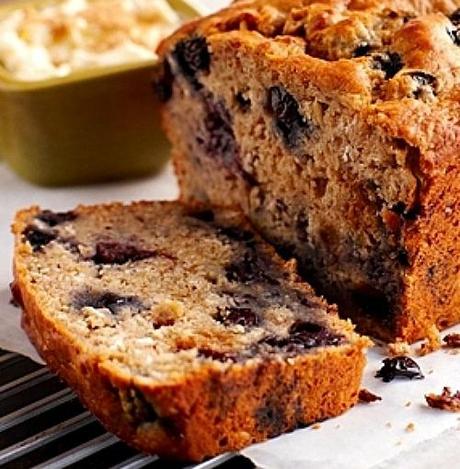 This recipe makes 12 HUGE slices, each one of which has 250 calories, 8g fat, 5g protein and 3g fiber. I actually only eat half a slice in one sitting, because that portion is actually enough to be satisfying. And since half a slice is only 125 calories, it's a great mid-day snack (a far cry from the 400-500 calorie banana breads you'd get at a cafe!) Thanks Driscoll's for a great recipe!