I have always loved blue and now love it more as its out there exploding freshness. Check out my friend Ratika's cool blue combo that just could not have been hotter and sexier.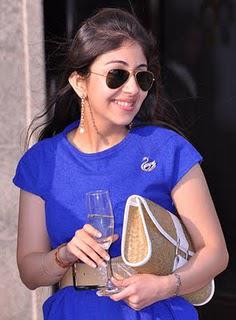 Blue dress ( Options Rajouri Garden): Rs. 3000
Clutch (Body Shop) : Rs. 1800
Footwear ( Aldo): Rs. 3500
Sunglasses (Ray Ban): Rs 3800
Belt ( Miss Jo): Rs.500
Duck Broach: From her mom's priceless Jewel box. 
P.S: Thanks Ratika. Stay stylish forever. :)