Deemed "the best coffee in the country" by 
Chef Kevin
, according to 
Jenna
 (the lovely lady that first urged me to try it), Blue Bottle Coffee really is divine.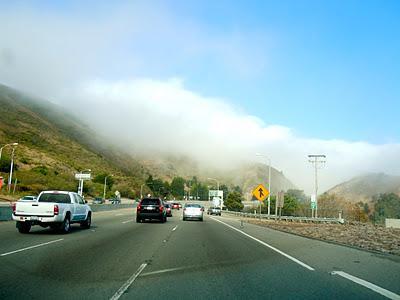 My first experience with Blue Bottle Coffee happened somewhat serendipitously a little over a year ago. I wasn't able to find the Ferry Building before leaving San Francisco, but on the road that morning, I did need caffeine... and badly.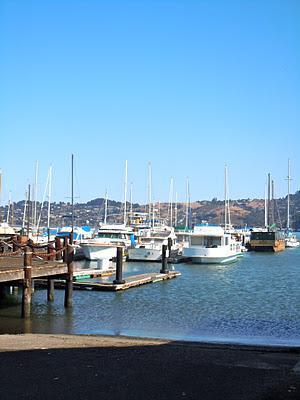 So I stopped in a little town across the Golden Gate Bridge called Sausalito. (I went there again this time around too, but I'll save that story for another time).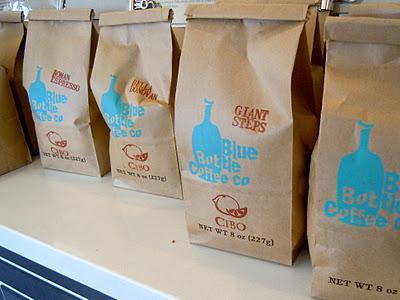 And the adorable café I stumbled upon, just happened to serve it. I was so glad I wouldn't have to disappoint Jenna upon our first meeting.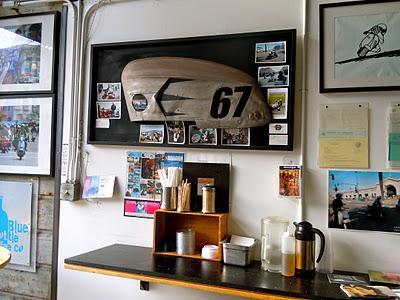 My café au lait was fantastic--somewhat sweet, sinfully rich. Not surprisingly so either. As they explain, it's served freshly roasted, and the beans themselves are fine, organic, pesticide-free, and shade-grown. Basically, it's my kind of coffee.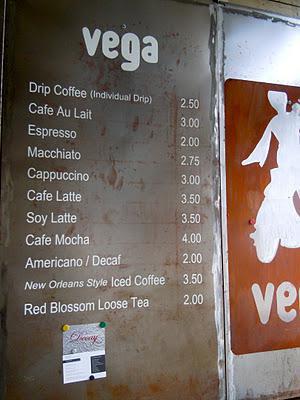 This past weekend, I thankfully stumbled upon it again on my way to Saturday's Foodbuzz festivities. The totally-cooler-than-me, so-hipster-it's-run-out-of-a-garage Vega just happened to be around the corner from my apartment.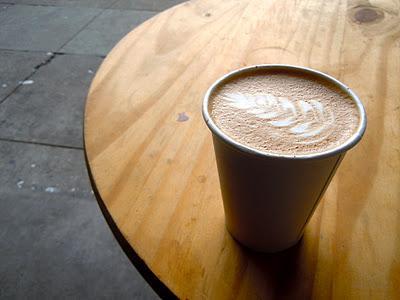 I thoroughly enjoyed the ridiculously beautiful yet fairly priced cappuccino on my stroll, and I don't doubt it has a lot to do with the fact that it was prepared with 
Blue Bottle Coffee. Reason #279 why this weekend rocked. Stay tuned for the Ferry Building's farmers market, the farewell brunch, and the date in Sausalito...