If you follow me on Instagram, you would see I got a blow dry at Blow Dry Bar (BDB) in Melbourne Central. To celebrate BDB's first birthday at Melbourne Central, I was invited for a complimentary blow dry. Initially when I first heard about them, I thought they only specialised in blow dries. But I slowly learned that they also offer other services such as cut, colour, hair treatments, upstyling and hair extensions. Their signature service is the 30-minute blow dry which includes wash and massage.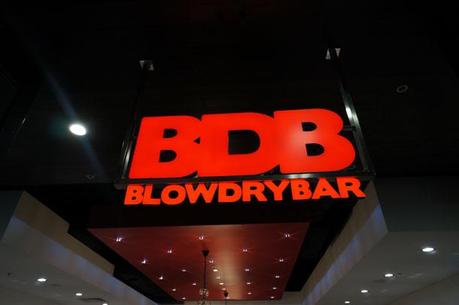 When I walked into BDB, I was greeted by Jemma who turned out to be my hair stylist. Once I sat down, Jemma asked what I wanted to do with my hair. I asked for her recommendation and she suggested curls. Jemma asked what hair products I usually use to see what worked and didn't work on my hair. She then told me what she would be doing – brush curl to set the foundation, then going over it with a GHD straightener.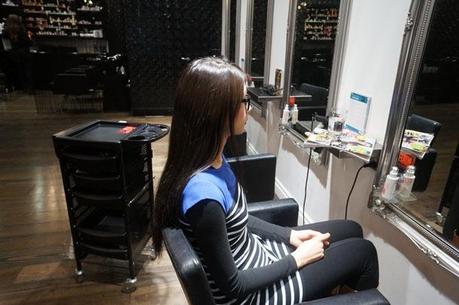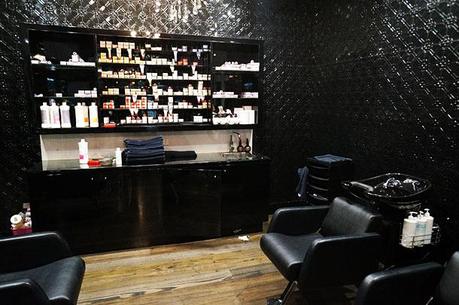 Check out how fancy this room looks just to wash your hair! Totally loving the decor of the salon.
Products used for washing my hair were from Eleven:
Eleven I Want Body Volume Shampoo (smells like melon)
Eleven I Want Body Volume Conditioner (smells like citrus)
While Jemma was washing my hair, she gave me some tips so I thought I'll share them with you:
Wash your hair twice with shampoo – First wash will remove products, dirt and grease. Second wash does the cleaning
Towel dry hair before conditioning, this will enable your hair to better absorb the conditioner and you'll end up using less products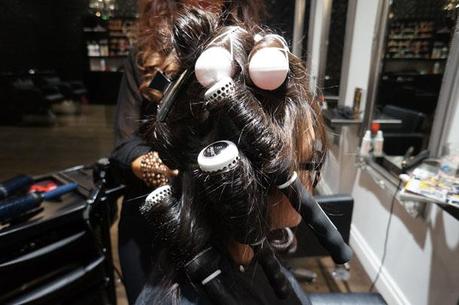 Before blow drying, Jemma applied Eleven's miracle hair treatment (that's why my hair looks so shiny in photos

it's all thanks to Eleven). It left my hair feeling so soft and silky. Here's my head full of brushes to build the foundation for the curls which also help curls to lasts longer. It looked hilarious having so many brushes clinging onto my hair!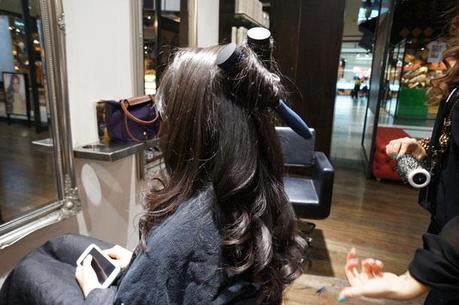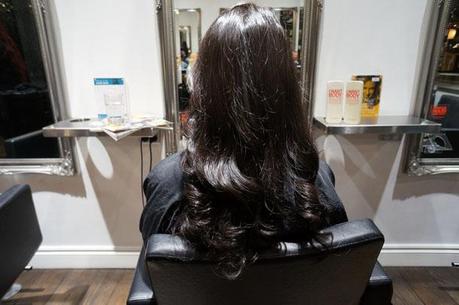 Jemma then proceeded to go over the curls with a GHD. The entire experience took about an hour from start to finish, slightly longer than usual because I have long hair.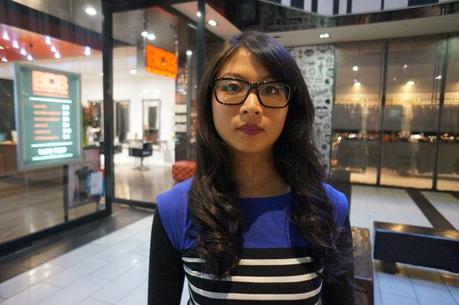 The cost of a blow dry is $40 and it is well worth the money. You'll leave the salon feeling refreshed and pampered. I was pleasantly surprised, the following day my curls were still in place. Usually curls don't last over night for me, but the techniques that Jemma used had some super lasting power. I got quite a few compliments at work on Monday, everyone was asking what did I do with my hair. I wanted to see how long it would last on my hair but I had to go to the gym Monday night so I washed my hair that night.
Overall, I really enjoyed my time at Blow Dry Bar and I know I would definitely be back. If you need a quick hair makeover, gotta stop by at Blow Dry Bar!
Melbourne Central
Shop 059, Ground Floor
(Next to Moot), Melbourne Central,
211 Latrobe Street
Melbourne VIC 3000
p. 03 9650 9329
This was a complimentary service provided by Blow Dry Bar. All opinions are my own.