Hi everyone, hope all of you are doing great. A few days back I have reviewed the Bloomsberry Minute Manicure Sugar scrub and I really liked it. So, today I am going to review the Bloomsberry smoothing manicure Cucumber Foot Scrub. Lets get into the review.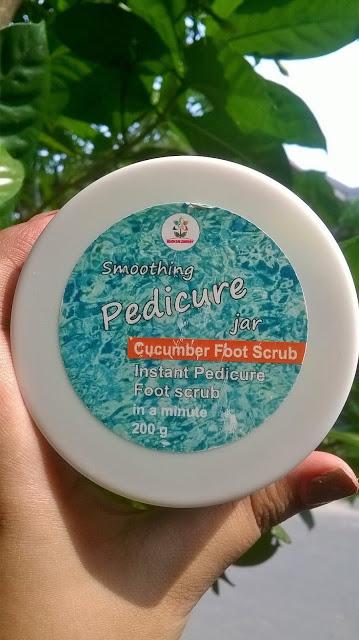 Price:- ₹550/- for 200gm (available at special prices in Amazon and Flipkart)
Packaging:- The product comes in a transparent tub with white lid and green marbelled labels all over.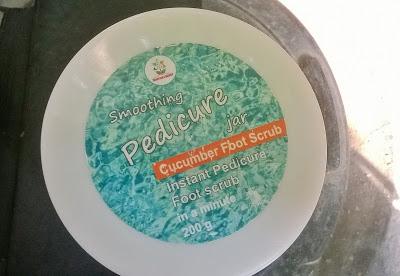 Product:- The product is a green coloured scrub that smells of fresh cucumbers and some sort of soaps. It is not too thick not too runny somewhere in the middle.
My experience:- I always loved to keep my feet neat and clean. But, I never got a pedicure done due to some unknown (😝) reasons. Hence, I cleaned them at home and Oh My God, that needs a lot of effort and time. Who has time? Its not possible in our busy life to always pay attention to our feet. But, Bloomsberry has made our lives easy as now pedicure needs just a minute and that too without making a hole in our pockets.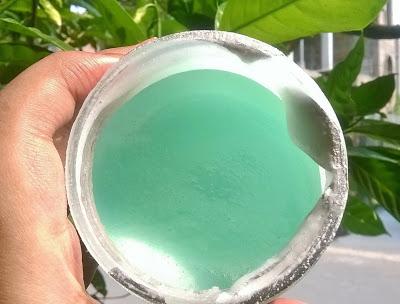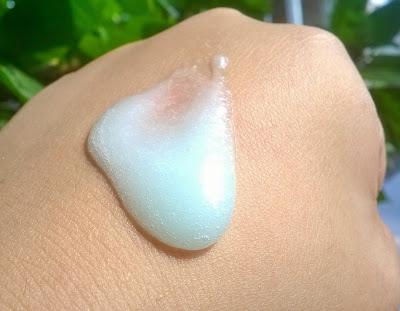 All you have to do is take out the scrub, massage it to your wet and damp feet for a good one minute and rinse it of. This product lathers decently and it will leave your feet softer, smoother and cleaner. Not only it will clean but it leaves the feet feeling fresh and light. The only problem is that again you have to dip your hands in the product and take it out or use it with a separate spatula. But, this one is a bang on for students , working people and housewives. I loved it.

Pros:
1)Affordable.
2)Decent packing.
3)Lathers well.
4)Cleanses.
5)Nourishes.
6)Freshens.
7)Softens
8)No effort needed.
9)Nice fragrance
10)Pedicure within a minute.
Cons:
1) Hands to be dipped or separate spatula to be used .

Rating: 3.75/5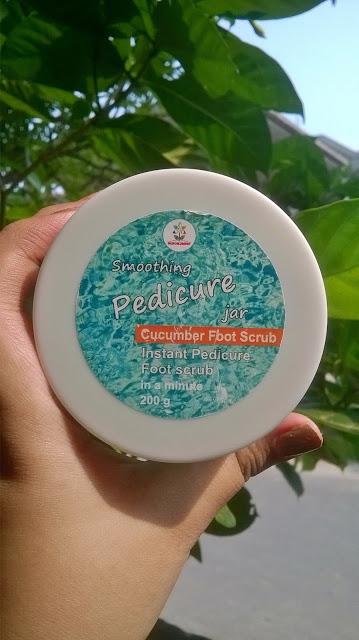 Overall, I think its a good product and perfect for people who is looking for an alternative to salon pedicure. Please do try it out.

By Airene