Whether wheezing up or whizzing down one of the mega Himalayan passes, I simply cant help myself and stop for flowers. Of course I don't need much encouragement to have a break on an ascent, always nice to catch my breathe and get up close to some pretty little blooms, but on the down though, requires a lot more discipline. Here are some of my favourites, unfortunately I have found it hard try to ID them, if you know what they are please comment!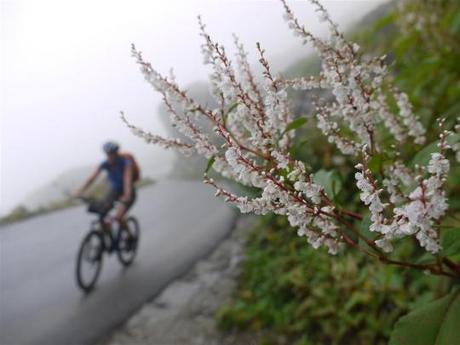 Pretty little whites on the way up the monsoon thrashed Rohtang pass at around 3000m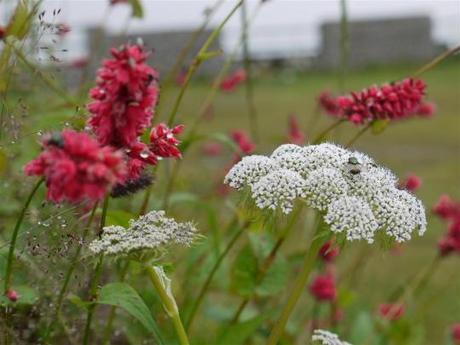 A campsite in fields of summer flowers as it were (stilll on the wet side of the Rohtang)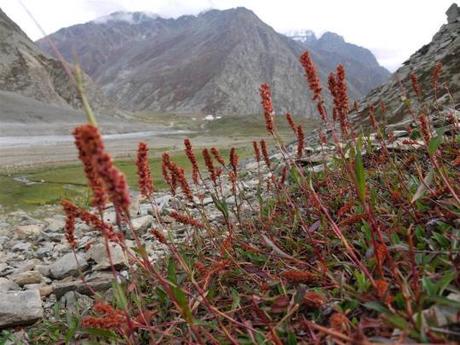 These beautiful burgundy blooms are widespread between 3000m -4000m. From a distance they give mountains a red tinge, it was only on close inspection that I found it was these little flowers!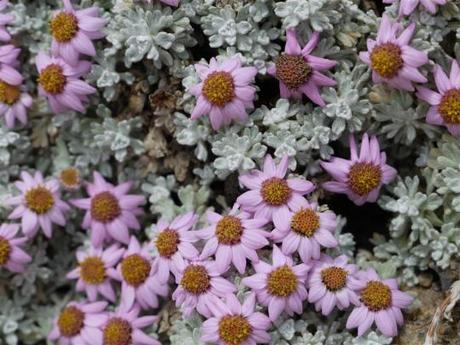 These pink 'rock' daisies seem to be most abundant at the 4000m marker. I noticed lots of these at on the Baralacha-la and the Khardung-la passes.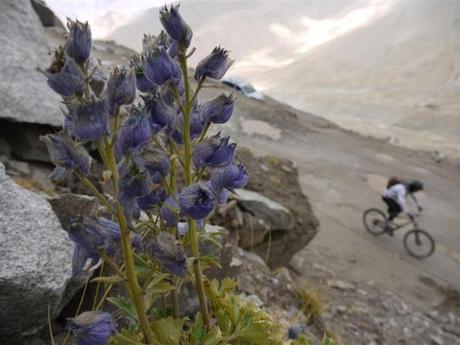 One of my favourites. Just when you think that nothing pretty could possibly grow in a dry and high altitude desert, these blues were a welcome sight for me as I plodded up the highest motorable road in the world (the Khardung-la Pass).Unlike its other altitude cramped counterparts, this blue anenome-like flower doesn't hold back, bearing beautiful full flowers between 4600 - 5300m - amazing!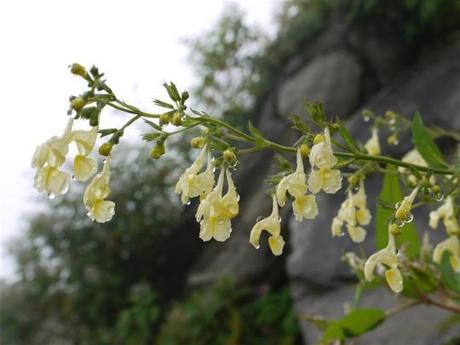 Simply sweet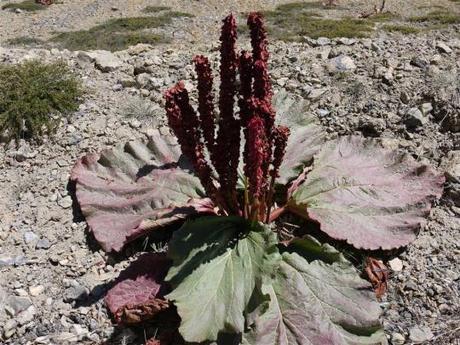 The robust rhubard (I mentioned in the previous entry). Like many of these high altitude plants it is considered vulnerable.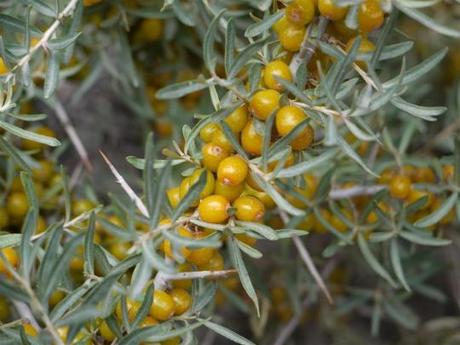 Seabuckthorn - this indigenous berry grows in the lower dry valleys and is known for its high levels of vitamin C. It is harvested and usually turned into a lovely orange juice. They are rather tart to taste!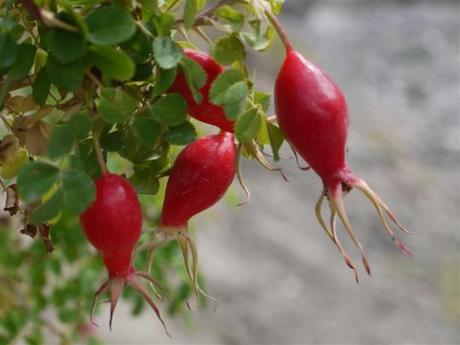 Rambling pink roses are a striking contrast against the dry orange valleys. Here they have fruited into equally stunning rosehips.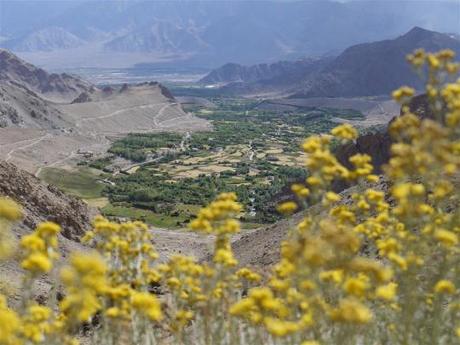 As tempting as it is to continue non-stop down this amazing descent from 5600m to 3600m over 40km (Khardung-la pass) - I always stop, even for only a minute, to savour the views and the blooming pass.
Advertisement
Eco World Content From Across The Internet.

Featured on EcoPressed
From Trash to Cash: Small Business Turns Profit with Waste Recovery