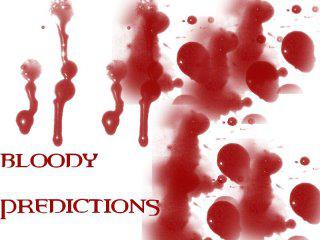 What can I say… our week 2 predictions have left some of us anemic in the point department. Nymerias and I only picked up 5 this week where as Evie picks up 11 with her picks. And yes, Eric looks fabulous in period dress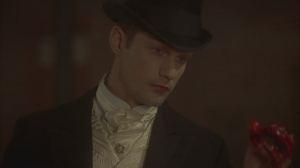 As for Erika, 2 of her picks were spot on giving her 10 points. However, I am torn on how her prediction that "Eric and Pam's flashback scene will be the BEST flashback scene EVER." should be scored. Flashbacks are tricky things… especially when we have a "strong" feeling that there is more to come. So I am turning this one over to you guys as our Instant Replay Booth for your judgment

<a href="http://polldaddy.com/poll/6336501">Take Our Poll</a>
This poll will remain open through Sunday.
In the meant time, are scoreboard is like this:
Evie = 26
Erika = 25*
B = 18
Nymerias = 10
Its still a close game with just 2 episodes down, time to lock in our picks for episode 3!
Our predictions for "Whatever I am, You Made Me" are:
Nymerias:
Bill and Lorena in the flashback
Jessica meets a fairy and wants to party
Eric will release Pam (from the scenes where he said My child you were born into greatness)
Erika:
Bill and Lorena will be the murderers, in Pam and Eric's flashback.
The vampire kid gets staked by Roman.
Eric and Pam will have sex in the flashback.
Evie:
Sam will help Tara
The Pam/Eric flashback will be too short.
Pam will refuse to help Sookie (and change her mind in ep.4 after she's reunited with Eric)
B:
Sookie and Pam will not be on speaking terms at the end of the episode.
Steve Newlins role will be more revealed
Eric and/or Pam will twitter trend
What do you think? Are we going to be called offsides or have a flag thrown at us? What are your picks for this week?