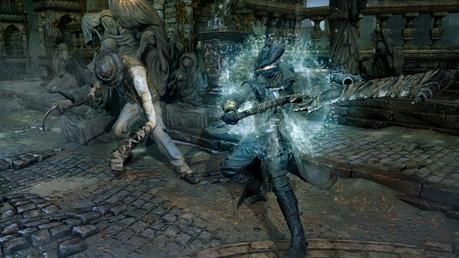 Sony has emphasised the importance of PS4 exclusive Bloodborne ahead of the game's release next week, describing the gothic action title as an "invaluable" release for the platform.
Speaking in the latest issue of MCV, PlayStation UK product manager Joe Palmer said that "the Souls games are phenomenally popular, so ensuring that fans are aware of the common ground they share with Bloodborne is a vital part of our strategy.
"However, it's not just the similarities with previous From Software games that we want to communicate," he continued. "How Bloodborne differs from the Souls series will be at the forefront of our communications. Bloodborne provides a great chance for us to tap into a highly engaged audience and provide an invaluable contribution to PS4."
Sony will likely have high hopes for From Software's action-RPG, which has already been described by EDGE as "the first true essential of this generation". Sony's post-release marketing strategy for the game will also "focus on press reaction to the title", MCV states.